Congressman Mario Diaz-Balart: No Immigration Reform This Year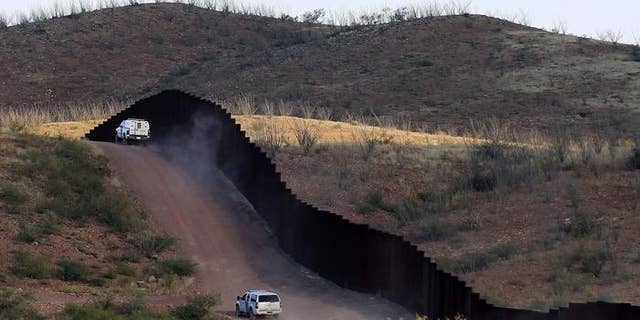 U.S. Rep. Mario Diaz-Balart seemed, for a bit, to offer hope to proponents of comprehensive immigration reform that a stalled effort on the issue might finally get moving.
Diaz-Balart, a Republican from South Florida, said in recent weeks that he was working on a measure that would provide a path to legal status for undocumented immigrants, a move likely not to sit well with some of his GOP colleagues.
But now Diaz-Balart says that the House Republicans, who have the majority in the chamber, are not going to move forward on immigration in what remains of this year.
"We have very few days available on the floor in the House, so I don't think we're going to be able to do it this year," Diaz-Balart is quoted in The Washington Post as saying. "I'm hopeful that we can get to it early next year ... If we cannot get it done by early next year, then it's clearly dead. It flatlines."
Diaz-Balart is the only remaining Republican in what had begun as a bipartisan House group working on immigration.
House Republicans, particularly a small but influential conservative faction, has vowed not to be part of any measure that gives people who break immigration laws a chance to legalize their status.
The bickering between the conservative lawmakers and others over giving undocumented immigrants any kind of break has been an obstacle in the House to moving forward on comprehensive immigration reform.
In June, the Senate passed a bipartisan measure that at its core tightens border security, interior enforcement and provides a path to legal status for many of the nation's estimated 11 million undocumented immigrants. The GOP leadership in the House vowed not to rubber-stamp the Senate bill, and said that they preferred to deal with immigration in several, separate bill rather than an overarching one.
President Obama said several times since starting his second term that he was counting on the passage of a comprehensive immigration bill by the end of this year. But the bickering over how to handle the issue in the House, as well as other matters – such as Syria, the partial government shutdown – that grabbed energy and attention away from it, made it increasingly unlikely that a bill would come to the floor for a vote in 2013.
Those who were pushing for a measure, particularly one that would give the undocumented a chance to, as Diaz-Balart had put it, "get right with the law," expressed exasperation over the lawmaker's pessimism about a reform bill this year.
"We are dismayed and confused that our GOP champion for immigrant rights has gratuitously given a death sentence to immigration reform," said Maria Rodriguez, Executive Director of the Florida Immigrant Coalition, in a statement. "Why hasn't he introduced a bill? Why hasn't he joined other GOP representatives such as our own U.S. Rep Ileana Ros-Lehtinen signing on to HR 15 [immigration bill]?"
"Every day Speaker Boehner fails to bring reform to a vote on the House floor," she said, "the dreams of 1200 families die. Diaz-Balart's inaction is an accomplice to this tragedy. Immigration reform is not dead until we say so. The fact that they are ignoring the fastest growing electorate in the country will be felt in elections to come."
The Washington Post said it seems that the bill Diaz-Balart is working on will not be introduced until early 2014.
Follow us on twitter.com/foxnewslatino
Like us at facebook.com/foxnewslatino