Commerce secretary seeking billions more for 2020 Census
With just 30 months to go before the Census Bureau kicks off its constitutionally mandated count of every living soul in America, Commerce Secretary Wilbur Ross told House lawmakers on Thursday that the bureau needs $15.6 billion to get it done – $3 billion more than the cost in 2010.
Ross cited declining response rates, heightened privacy concerns, widespread mistrust of government and the integration of new IT infrastructure – the cracks in which Ross learned about soon after he assumed office.
"Only two months into my tenure, the Census Bureau suddenly announced a 40 percent cost overrun in one component," Ross told House lawmakers. "Namely, the Census Enterprise Data Collection and Processing."
House Freedom Caucus Chairman Mark Meadows, R-N.C., a budget hawk, questioned why appropriators should increase the Census Bureau's budget when the agency has not reformed its troubled relationship with contractors and sub-contractors.
"Of the IT systems that are out there, there's some 43 IT systems that need to be implemented," Meadows said. "And yet today, only four have actually been fully implemented. Another 31 are only partially done and 18 have not been delivered in any form or fashion."
Georgia Republican Rep. Jody Hice, another Freedom Caucus member, asked about the bureau's cybersecurity measures.
"In today's world, you can't be sure of anything in terms of cybersecurity, but I can assure you the systems we're putting in are far more robust than anything that has ever been done before in census," Ross said.
When Hice demanded to know how the secretary can be certain the new cyber-measures are the most robust in history, Ross cited conversations with the experts implementing it.
"Conversation is not enough to give us the assurance that this information is protected," Hice countered. "... Now we have cybersecurity promises, commitments, the most robust thing we've ever seen before. But it's simply based on conversation, not on tests."
Democrats were equally displeased with Ross's proposal, but for the opposite reason.
"You're spending request of $187 million, I think it's a good start," said Rep. Carolyn Maloney, D-N.Y. "But I don't think it's good enough."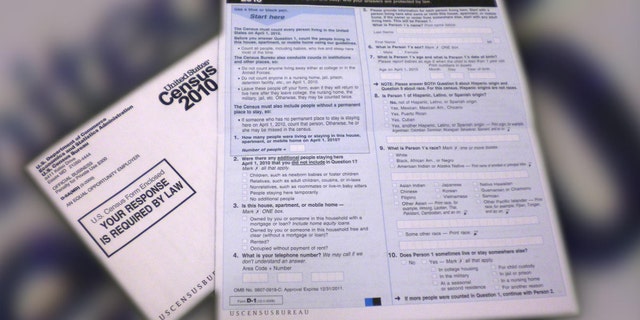 The complicated financial picture for the Census Bureau appeared more optimistic five months ago, when the Obama-era bureau director, now departed, appeared before House appropriators.
At the time, then-director John Thompson testified he was very confident they would achieve significant savings for the 2020 Census.
Fox News' James Rosen contributed to this report.