College Republican faces impeachment for endorsing conservative challenger in Miss. Senate race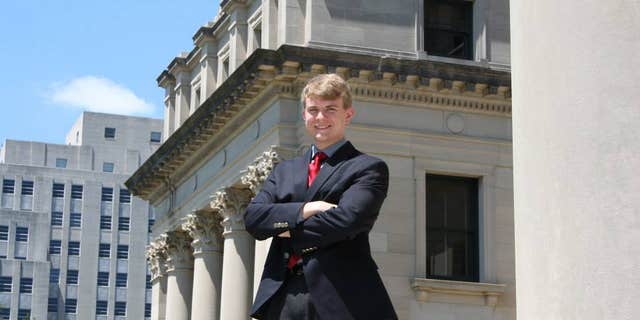 College Republicans in Mississippi are moving forward with efforts to impeach their state executive director after he publicly endorsed the conservative challenger to incumbent Sen. Thad Cochran ahead of Tuesday's GOP primary.
According to the Clarion-Ledger newspaper, the Mississippi Federation of College Republicans wants to oust Kolby Busby from serving as executive director after he recorded a robocall in support of state Sen. Chris McDaniel in the state's Senate race.
McDaniel faces Cochran in Tuesday's contest, which polls indicate is neck-and-neck.
The Mississippi Federation of College Republicans' bylaws prohibit its officials from making endorsements in primaries. But Busby, in the robocall, identified himself as the organization's executive director, according to organization chairman Evan Alvarez.
"As an official auxiliary member of the Mississippi Republican Party and a member of the College Republican National Committee, it is part of our policy not to endorse candidates in a primary election," Alvarez said in a statement provided to the media.
Busby, a student at Jones County Junior College, did not immediately return a Facebook message from The Daily Caller on Monday seeking comment.
Alvarez said the executive board of the organization met on Saturday and decided "to move forward with the impeachment process to remove Busby from office."
"The MFCR Executive Board has voted unanimously to charge Busby with negligence in the performance of his constitutional duties," Alvarez said. "Busby will have the opportunity to present a defense at the next MFCR Executive Board meeting on June 28, 2014 when the impeachment hearing will take place at the MSGOP headquarters."