Coalition founded by Murdoch, Bloomberg launches new push for immigration reform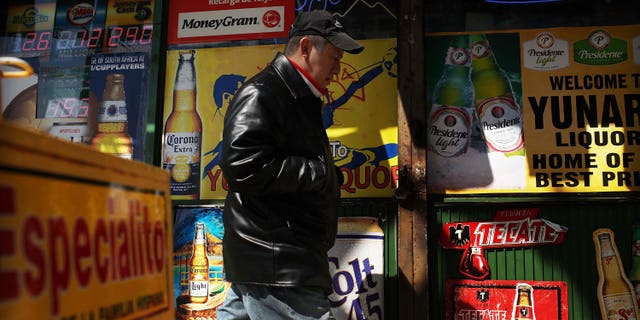 NEWYou can now listen to Fox News articles!
A coalition of influential political, business and faith leaders is making a vigorous push to get comprehensive immigration reform back on the radar in 2017.
The group, called Partnership for a New American Economy, released reports Wednesday showing how the economies of every single U.S. state, in addition to the District of Columbia, had been affected by immigrants.
The reports show how immigrants are creating jobs all across the country and paying billions in taxes.
The objective seemingly is to cast immigration, in the eyes of Congress, as an economically beneficial issue in the hope that the House and Senate will move toward drafting a measure next year and pass it.
"Every time immigration becomes a political ping-pong ball, what gets lost are the real, human stories about immigrants making contributions to America every day," John Feinblatt, chairman of the group, said in a statement. "Together, those stories and the data make a compelling case: not only do Americans want immigration reform, our economy needs it."
Partnership for a New American Economy was founded in 2010 by Michael Bloomberg, former New York City mayor, and Rupert Murdoch, executive chairman of News Corp and 21st Century Fox, the parent company of Fox News Network LLC, to advocate for comprehensive immigration reform. A particular focus of the group's efforts is expanding opportunities for foreign nationals skilled in technology as well as agricultural work.
It is a huge coalition, with some 500 business leaders and elected officials, among others.
In telephone press conference with reporters, Zippy Duvall, president of the American Farm Bureau Federation, said that the labor pool for agricultural work is in peril.
"The domestic and foreign workforce is shrinking," Duvall said. "The workload is growing."
Among the problems, the leaders and other advocates have said, are the caps for such things as the H-2A agricultural visa program, the H-2B program, which served such industries as seafood and tourism, and the H-1B high-tech visa program. The H-1B program covers mainly people who have science and engineering degrees.
Joining the group Wednesday in making their pitch for more effective immigration reform was Rev. Tony Suarez, executive vice president of the National Hispanic Christian Leadership Conference, who noted that evangelical Christians disapprove of the idea of deporting the roughly 12 million undocumented immigrants in United States.
"This is a spiritual issue," said Suarez, according to Roll Call.
Suarez then quoted the Book of Psalms, saying: "I will lift up mine eyes unto the hills, from whence cometh my help."
The group's state report on California, for example, said that 784,584 immigrant entrepreneurs generated $20.2 billion in business income and provided jobs to 1.46 million people in 2014. Immigrants comprise nearly 40 percent of California's entrepreneurs, the report said.
In Ohio, immigrants earned $15.6 billion in 2014, and paid $4.1 billion in taxes at the local, state and federal levels, the group reported. Immigrant households in Iowa earned $4.1 billion and paid more than $1 billion in taxes, it said.
Randel Johnson, the U.S. Chamber of Commerce senior vice president for labor and immigration issues, expressed hope that the coalition could work on a reform measure with either a Clinton or Trump administration.
"When the door opens, we're prepared to walk through it," Johnson said.
Like us on Facebook
Follow us on Twitter & Instagram