Closed White House press briefing livestreamed by rogue reporter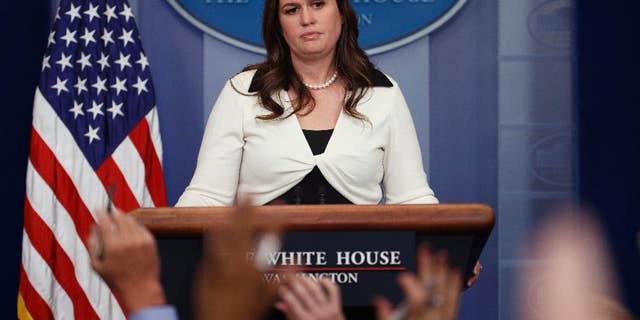 A reporter from the White House press corps went rogue Wednesday when she livestreamed audio from the day's press briefing.
Ksenija Pavlovic, a former political science teaching fellow at Yale and founder of the news site Pavlovic Today, used the Periscope app to stream the briefing audio, also tweeting a link to the feed, according to the Washington Post.
Despite poor sound quality, deputy White House press secretary Sarah Huckabee Sanders could be heard introducing Director of Legislative Affairs Marc Short, who addressed reporters before Sanders answered questions from the press corps.
The Periscope livestream cut out after about 17 minutes, while Short was still talking, but Pavlovic quickly resumed streaming and tweeted a new link that carried another 31 minutes of live audio.
The seemingly rebellious act marks a significant development in relations between the media and the White House.
Trump's spokespeople have ordered the press corps not to film or broadcast live audio at every White House briefing since June 29. Reporters have balked at recent restrictions on coverage of the briefings, urging that the White House allow live broadcasts. But they have complied with the rules, despite carrying smartphones that can stream video or audio in seconds.
The audio of at least one off-camera briefing since June aired live on all three cable news networks but was a result of ambivalent guidance from the White House, which has insisted that recordings air only aired on delay. Since then, the networks have complied with their request.