Clinton: U.S. Doing All It Can to Free Captured Soldier in Afghanistan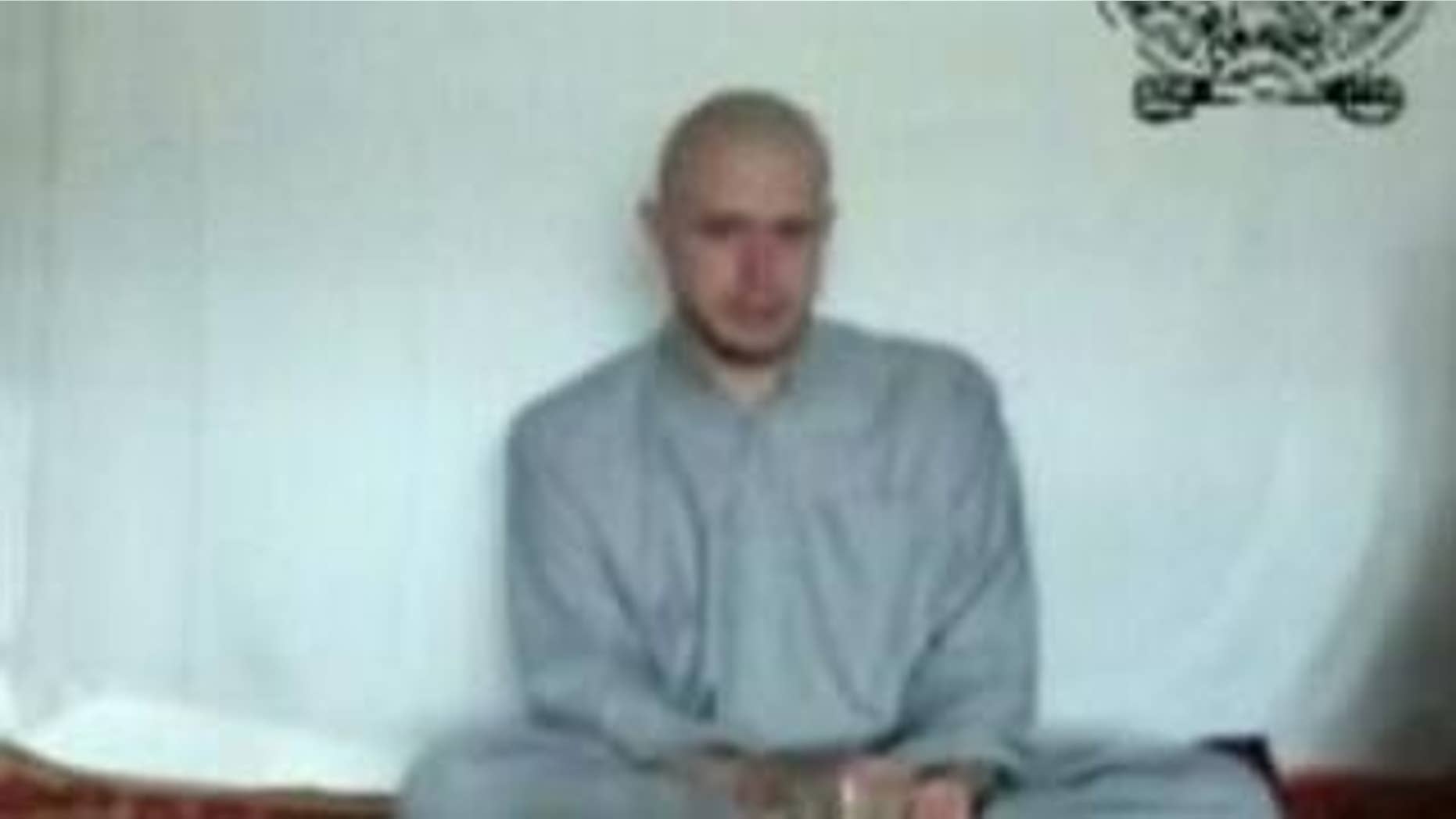 The U.S. is doing everything in its power to locate and free an American soldier captured by the Taliban in Afghanistan, Secretary of State Hillary Clinton said Monday.
Private Bowe Bergdahl -- who disappeared earlier this month from his base in southeastern Paktika province -- appeared in a video posted to the Internet Saturday.  The 23-year-old Idahoan, who appeared nervous and frightened, is prompted in English by his captors to call on the U.S. to withdraw its troops from Afghanistan.
"We are attempting to do everything we can to locate him and free him," Clinton said in an interview aired Monday on ABC's "Good Morning America."
"It's just outrageous," she said. "It's a real sign of desperation and inappropriate criminal behavior on the parts of these terrorist groups, so we are going to do everything we can to get him."
U.S. officials have said they believe Bergdahl was captured by the same group responsible for kidnapping New York Times reporter David Rohde, who escaped in July after being held seven months by the Taliban.
In the 28-minute video posted Saturday, Bergdahl confirms his name and hometown. The Pentagon confirmed his identity Sunday -- nearly three weeks after he disappeared.
Bergdahl, who is seen in the video with a shaved head, choked back tears as he tells his captors he wants to see his family.
"I'm afraid that I might never see them again and that I'll never be able to tell them that I love them again, I'll never be able to hug them," Bergdahl says.  "I'm scared...scared about not being able to go home. It's very unnerving to be a prisoner."
On July 2, two U.S. officials conceded a soldier had "just walked off" his base near the border with Pakistan with three Afghans after his shift, but wouldn't release details. Four days later, the Taliban claimed "a drunken American soldier had come out of his garrison" and was captured by mujahedeen.
The U.S. Department of Defense said in a statement Sunday that Bergdahl -- a member of an infantry division based Fort Richardson, Alaska -- was officially declared "Missing-Captured" on July 3.
Back home in Idaho, Bergdahl's parents say they are overwhelmed by the recent outpouring of support from neighbors in their small community and abroad.
Blaine County Sheriff Walt Femling read a statement issued by the family Monday, thanking supporters for their concern.  Neighbors and others in the community about 10 miles south of Sun Valley have known for weeks that Bergdahl had been captured.
"We'd like to remind all of you our sole focus is seeing our beloved son Bowe safely home," the statement said. "Please continue to keep Bowe in your thoughts and prayers, and we ask for your continued acceptance of our need for privacy."
The governor, along with Idaho's congressional delegation, said Sunday he only learned of Bergdahl's captivity days earlier, but opted to keep the soldier's name quiet until it was officially released.
FOX News' Jennifer Griffin and the Associated Press contributed to this report.