Clinton Busy But Willing to Hear Concerns on Amanda Knox Verdict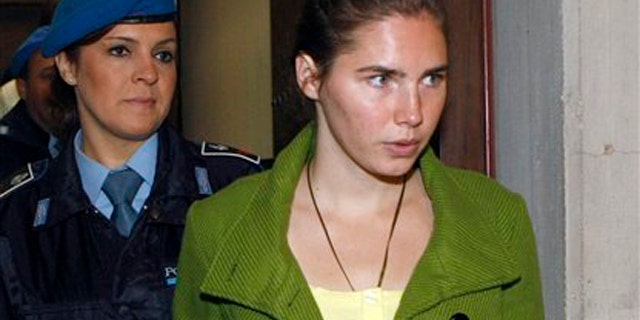 NEWYou can now listen to Fox News articles!
WASHINGTON -- Secretary of State Hillary Rodham Clinton said Sunday she hasn't had a chance to look into the case of the American college student in Italy who was found guilty of murdering her British roommate.
Amanda Knox of Seattle was sentenced Friday to 26 years in prison after a yearlong trial. Her co-defendant and former boyfriend, Raffaele Sollecito, was sentenced to 25 years.
Knox's family insists she's innocent of murdering Meredith Kercher in November 2007. They described the case as character assassination. They plan to appeal.
Sen. Maria Cantwell, a Democrat from Washington state, has said she plans to bring her concerns to Clinton, and has already approached the Italian embassy in Washington, D.C., and the U.S. ambassador in Rome.
"I am saddened by the verdict and I have serious questions about the Italian justice system and whether anti-Americanism tainted this trial," Cantwell said in a statement on Friday.
"The prosecution did not present enough evidence for an impartial jury to conclude beyond a reasonable doubt that Ms. Knox was guilty. Italian jurors were not sequestered and were allowed to view highly negative news coverage about Ms. Knox. Other flaws in the Italian justice system on display in this case included the harsh treatment of Ms. Knox following her arrest; negligent handling of evidence by investigators; and pending charges of misconduct against one of the prosecutors stemming from another murder trial," Cantwell said.

Clinton told ABC's "This Week" that she's been tied up with Afghanistan policy and hasn't examined the case.
"Of course, I'll meet with Senator Cantwell, or anyone who has a concern, but I can't offer any opinion about that at this time," she said.