Christopher Steele must appear for dossier deposition in British court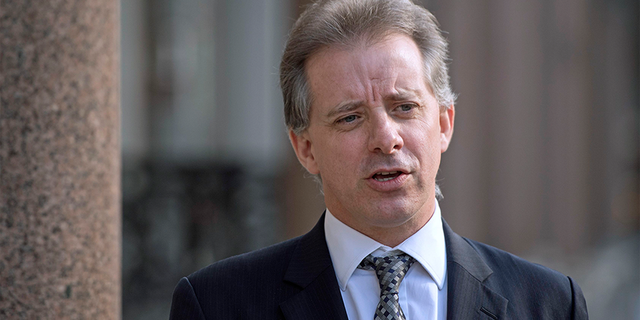 The man at the epicenter of the dodgy dossier, former British MI-6 officer Christopher Steele, was ordered by an English court Friday to appear for a videotaped deposition in London to be used as trial testimony in ongoing civil litigation against Buzzfeed for publishing the unverified dossier.
Evan Fray-Witzer, a Boston-based attorney representing Russian tech tycoon Aleksej Gubarev, told Fox News, "We're thrilled that the English Court has ordered Mr. Steele to sit for his deposition. It was always amazing to us that he could talk as freely as he has to reporters around the world about the dossier, yet refuse to sit for a deposition about the same topics."
Cyprus-based Gubarev is suing Steele's British based company, Orbis Business Intelligence Ltd., because the dossier claims Gubarev's companies, including XBT Holdings and Webzilla, used "botnets and porn traffic to transmit viruses, plant bugs and steal data."
The ruling from the Senior Master in the Queen's Bench Division of the High Court found: "In my judgement it is obvious that the author of the paragraph complained of in the Florida proceedings would be a relevant witness in defamation proceedings which are entirely based on the allegations in that paragraph, in a jurisdiction where the Plaintiffs have to prove that the allegations are false. "
A Senior Master in British courts is similar to a judicial magistrate in the U.S. The ruling made late Friday will be released on Monday.
Steele was paid $168,000 by Glenn Simpson's company Fusion GPS.
Fray-Witzer also told Fox, "We learned recently that Buzzfeed has had a team of former FBI agents trying to verify the allegations against our clients for months."
"It is our belief that Mr. Steele did nothing to verify any of the allegations made against our clients and this testimony will reflect that."
Meanwhile, in Congress, a criminal referral has been issued for Steele by the Senate Judiciary Committee, seeking answers from him as to how the FBI used unverified information he provided.
Fox News' Catherine Herridge contributed to this report