Christie: I Was 'Damn Right' in Reaction to Question About Kids' Schooling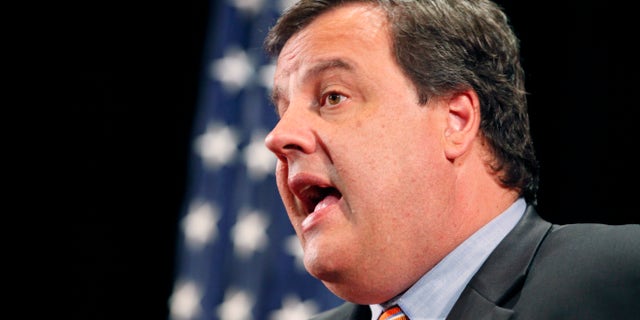 NEWYou can now listen to Fox News articles!
New Jersey Gov. Chris Christie said Sunday he was "damn right" to speak curtly to a questioner who asked him about his kids' schooling, arguing that he's "huggable and lovable" but family decisions are a private matter.
In the widely seen interview from a week ago, the questioner, "Gail," asked why Christie thought it's fair to cut funding for public schools when he sends his own children to private school. Christie responded at the time that it was "none of your business" where he sends his kids for their education.
On Sunday, Christie said he had no problem with the response he gave.
"You know why? Because this is who I am and the public knows they get it straight from me. And so what I said to her was, don't question my wife and my parenting decisions. That's the most personal thing that you can say to someone," Christie said on NBC's "Meet the Press."
Christie said he was very blunt and direct, but so was Gail.
"You'll get her tone and her demeanor in that question ... She's questioning my ability as a public office holder to make decisions about every child in New Jersey in their public education because my children go to parochial school? I went to public schools in New Jersey. I'm a product of public schools. And so, you know what, absolutely, I wish more people in public life would respond just that way," Christie said.
During the Q&A, the Republican governor told Gail that he chose to send his kids to private school because he wanted them to get a religious education. On Sunday, he said parenting decisions are personal, "from the heart" and "not appropriate for public inquiry."
He said he thinks his response is one that parents would respect.
"It's not costing anybody anything for me to send my kids to parochial school and you know what? At the end of the day I think every parent should have the right to decide that most important decision how their child should be educated," he said.
But, Christie added, if people are offended by his style, he's sorry for their reaction.
"I'm huggable and lovable," he said. "I'm not abrasive at all. Listen. I'm honest. I wish we had more of it in politics. You know what people are tired of in politics? They are tired of blow dried tested answers that are given by political consultants, the politicians and everybody sounds the same -- everybody sounds the same."