Cheney Memoir Will Be 'Straightforward', Daughter Says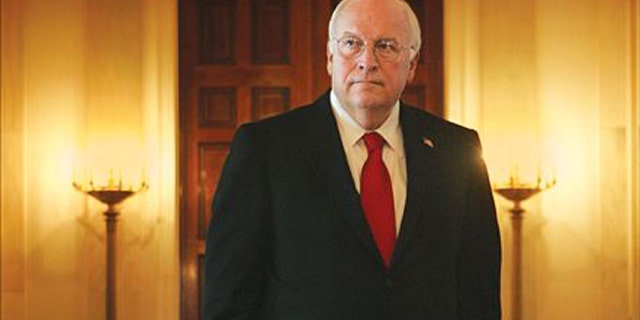 NEWYou can now listen to Fox News articles!
NEW YORK -- Dick Cheney has finished his memoir, according to his daughter, and the book is scheduled to come out on Aug. 30.
Liz Cheney said that the former vice president's manuscript was turned in at the beginning of the month. She said the book, currently being edited, will be "very straightforward," with "a lot of in-depth analysis of really critically important issues." Cheney's memoir, "In My Time: A Personal and Political Memoir," is being published by Threshold Editions, a conservative imprint of Simon & Schuster run by Republican strategist and former Cheney aide Mary Matalin.
On Wednesday, the publisher issued the cover art for the book, showing a characteristic Cheney look during his vice presidential years (and a pose not unlike the cover photo of President Bush's "Decision Points"): hands in pockets, staring slightly away as he stands alone in the White House Cross Hall.
A favorite of the right, Cheney is widely regarded as among the most powerful and controversial of vice presidents and his book is the most anticipated vice presidential memoir in recent history. His daughter, who collaborated on the memoir, said in a recent interview with The Associated Press that "In My Time" will show his "sense of storytelling and sense of humor," but also that he has "very strong views and a very clear perspective."
"I don't think there will be much question on where he stands on the important issues," she says. Many friends and former colleagues have observed that Cheney became much more aggressive on foreign policy while vice president. His daughter agrees and said the reason was simple: The Sept. 11, 2001 terrorist attacks.
"That certainly will be a topic of the book," she said.
Liz Cheney would not comment specifically on the book's contents, but did say it will move "very quickly" from his childhood into his years in Washington, where his many roles included White House chief of staff under President Ford, secretary of defense under the first President Bush and vice president under the second President Bush.
Asked if he will cover some of the events mentioned in "Decision Points" -- Cheney's alleged unhappiness with the president over not pardoning former vice president aide I. Lewis Libby, Cheney's alleged offer to remove himself from the 2004 GOP ticket -- Liz Cheney said "that's just scratching the surface."
"There's a whole range of interesting stories that haven't been talked about," she said.
Dick Cheney, 70, has been diagnosed with end-stage heart failure and had an operation last summer to fit his body with a battery-powered device that helps his heart pump blood. He told Fox News recently that he was undecided over whether to seek a heart transplant.
His daughter said that working on the book was "a far more enjoyable project than he probably anticipated when he began it." He wrote out the first draft in longhand and would sometimes dictate passages to Liz Cheney. She said that he will do promotion for the book.
Meanwhile, "He's feeling good and he's getting ready for the first fishing trip of the season."