Cheney: 2003 Nukes Shutdown Helped Pave Way for Qaddafi Ouster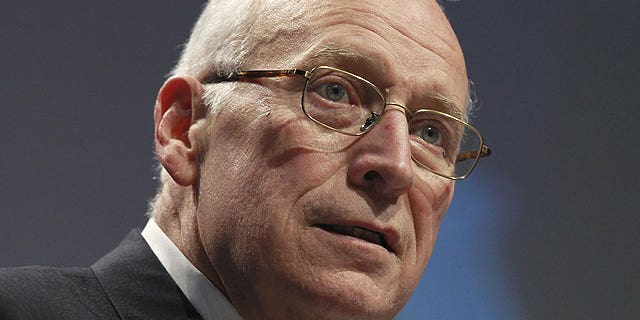 Former Vice President Dick Cheney gave the Bush administration some credit for the ouster of Libyan dictator Muammar Qaddafi, claiming Tuesday that Qaddafi would not have fled if he still had nuclear weapons.
The Bush administration helped convince Qaddafi to abandon his weapons of mass destruction program in 2003. In the years following, Qaddafi took responsibility for the Lockerbie bombing, after which the United States lifted its designation of Libya as a state sponsor of terrorism and established diplomatic relations with the Qaddafi regime.
Though that relationship changed dramatically after Qaddafi's troops started mowing down protesters this year, Cheney cited the 2003 nuclear-weapons decision as a game-changer.
"If Qaddafi still had nuclear weapons last week, do you think he would have fled? I doubt it," Cheney said on NBC's "Today" show."
Cheney, who is promoting his memoir "In My Time," mentioned Qaddafi in the course of defending the Iraq war. He claimed the capture of Saddam Hussein helped convince Qaddafi to get serious about nuclear disarmament. U.S. and British officials announced Libya's decision to dismantle its program just days after Hussein was captured in December 2003.
Qaddafi's current whereabouts are unknown. His wife and three of his children reportedly are in Algeria, but the dictator may still be inside Libya.