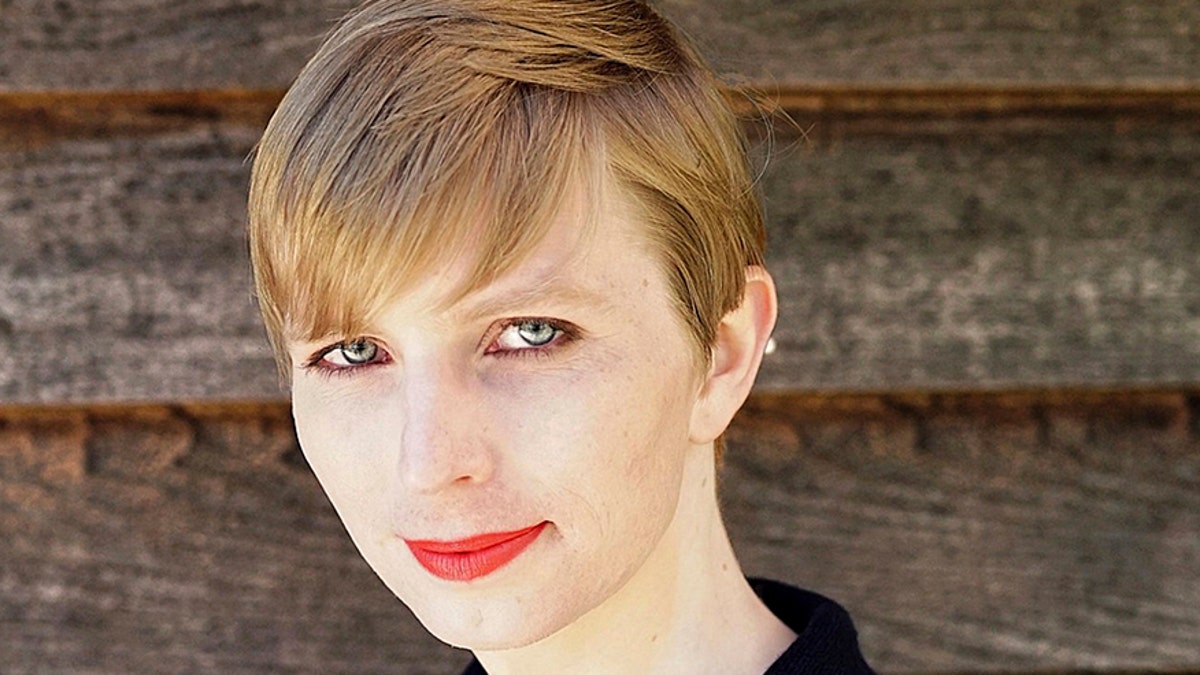 Chelsea Manning reportedly posted a pair of tweets Sunday night that hinted suicide contemplation that have since been deleted.
Shortly after the tweets, Manning's Twitter handle reported that she is safe and was on the phone with friends.
"Thanks everyone for your concern and please give her some space," the tweet read.
Manning, who is currently living in Bethesda in Maryland, announced her run for U.S. Senate earlier this year. She was sentenced to 35-years in prison in 2013 for violating the Espionage Act and leaking sensitive information to WikiLeaks.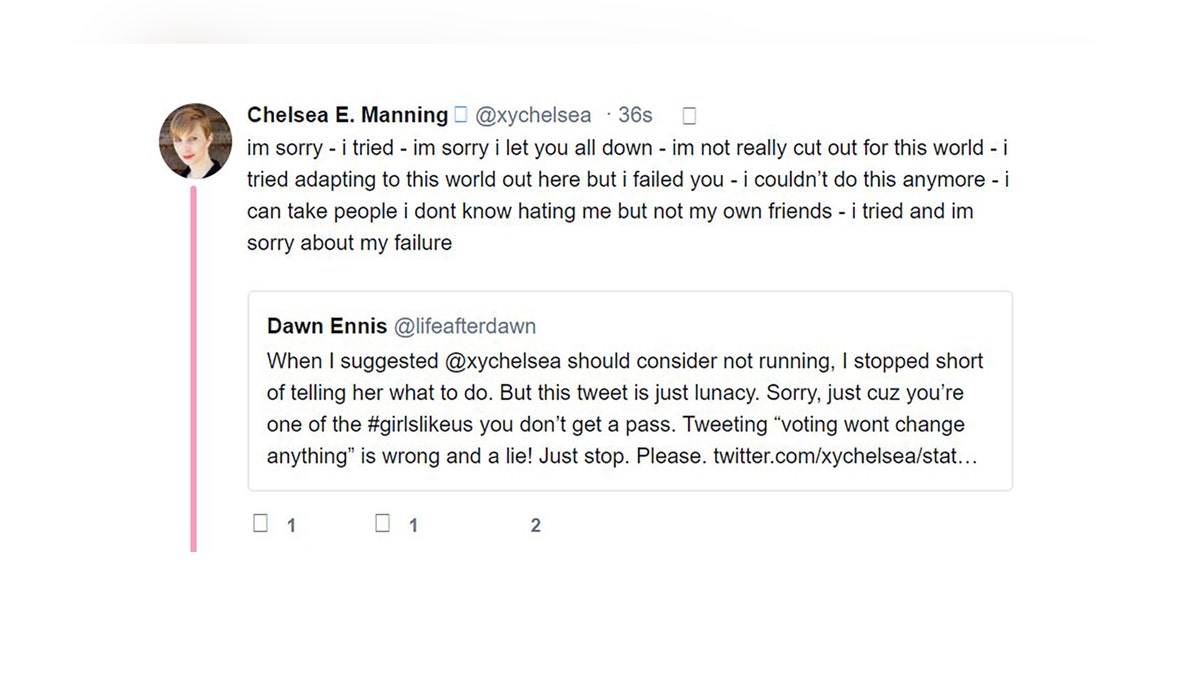 President Barack Obama commuted her sentence in his last day in office in 2017.
The candidate for the U.S. Senate posted a picture that appeared to show a person looking down to a street from atop a building.
"I'm sorry - I tried - I'm sorry I let you all down," Manning wrote in one of the now-deleted tweets, The Daily News reported. "I'm not really cut out for this world - I tried adapting to this world out here but I failed you - I couldn't do this anymore - I can take people I don't know hating me but not my own friends," she added. "I tried and I'm sorry about my failure."
Many on social media quickly jumped on her frightening tweets, asking friends to contact Manning or the authorities to ensure her safety.
The alarming messages came after a debate on social media with Dawn Ennis, a former ABC News assignment editor who criticized Manning's remark that "voting won't change anything."
Ennis, who came out as transgender in 2013, posted on Twitter, "I am looking forward to an update on Chelsea's well being in the morning. I truly wish her well. And I expect a new wave of online anger and hate to greet me, too. Be kind to all those who struggle. I myself will work harder to bear that in mind."