Carson suspends presidential campaign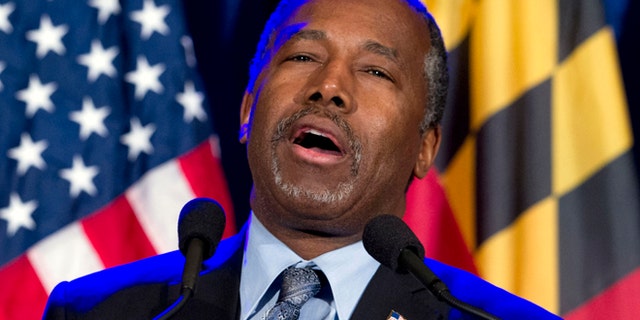 Former neurosurgeon Ben Carson dropped out the 2016 presidential race Friday, days after declaring there was "no political path forward" for his campaign.
In a speech at the Conservative Political Action Conference, Carson said "I am leaving the campaign trail," but promised he would remain heavily involved "in saving our nation."
The announcement was widely expected. On Wednesday Carson sent a message to supporters saying, "I do not see a political path forward in light of last evening's Super Tuesday primary results" and he did not attend Thursday's Fox News debate in Detroit.
In Friday's wide-ranging speech, Carson warned against a growing debt, overreaching government social programs and a general breakdown of morals in the country.
"Our pillars of strength are faith and family," Carson said. "As those things are being eroded, you see what is happening to our nation."
Carson also announced Friday that he is taking up the role of chairman of "My Faith Votes," a nonpartisan organization to "inspire and motivate" Christians to vote.
The consummate outsider, Carson enjoyed a surge in the polls last year, at one point becoming competitive with Donald Trump. But his numbers later plunged, and he has not won a single contest; he was solidly in last place in the delegate count following Super Tuesday.
Known for his affable, soft-spoken, and sometimes awkward speaking style, he was an unpredictable presence on the debate stage and at rallies.
Carson entered the political spotlight in 2013 when at the National Prayer Breakfast he tore into the Affordable Care Act just feet away from President Obama, gaining fame among conservatives in the process.
He announced his decision to run for the White House in May from his hometown of Detroit.