Capitol Hill Happenings: Today in Congress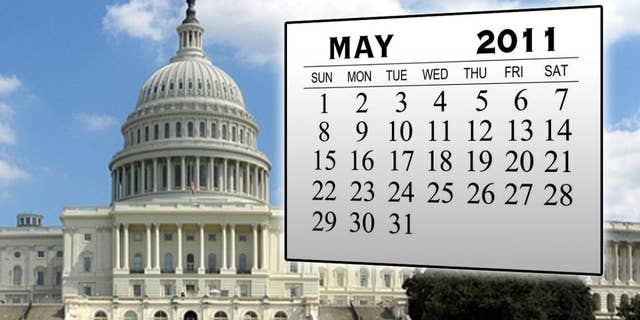 NEWYou can now listen to Fox News articles!
National security continues to be the focus on Capitol Hill Wednesday.
CIA Director Leon Panetta is back in the Capitol, this time he'll be on the Senate side briefing Senate Intelligence and Armed Services Committee members on the Sunday afternoon raid that killed terror mastermind Usama bin Laden.
With bin Laden's death, some in the intelligence community have voiced concerns about possible retaliatory strikes on the Untied States. Homeland Security Secretary Janet Napolitano testifies before the Senate Homeland Security Committee on efforts to secure the nation's borders at 10:00 a.m. ET. She should get questions on what her agency is doing to prevent another attack on the nation.
Also at 10:00 a.m. ET, the House Homeland Security Committee hears about how the nation's mass transit systems are being hardened against terrorist strikes from Transportation Security Administration head John Pistole and Federal Emergency Management Agency Administrator Craig Fugate.
On the House floor, Republicans members will vote on one of the first bills introduced in the 112th Congress: the No Taxpayer Funding for Abortion Act. The measure would codify into law the so-called "Hyde Amendment," which prohibits federal funds in appropriations bills from being spent on abortions. The bill also withholds health care subsidies for insurance plans that cover abortions.
We'll be covering all these stories and more, so stay with Fox News for all the latest.