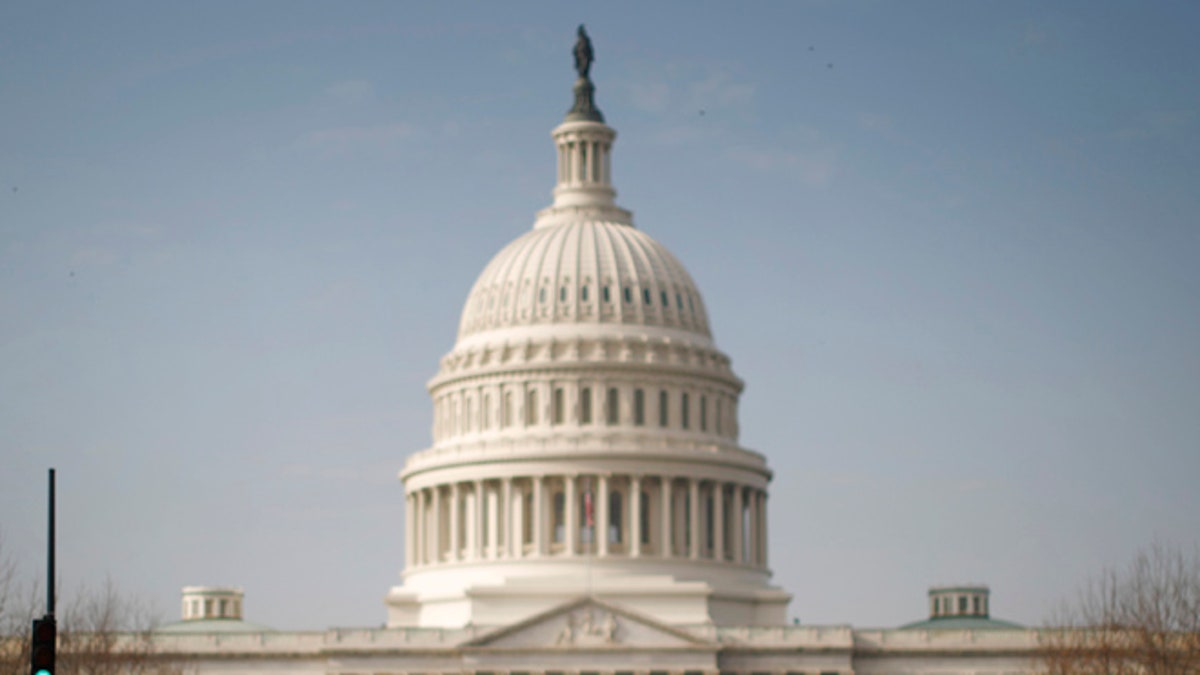 The U.S. Capitol was evacuated Saturday afternoon when a small plane flew into restricted air space over Washington, D.C.
Officials determined the pilot of the small aircraft accidentally flew into the restricted area but not before they issued an "Aircon Red" and evacuated the Capitol Building and the cluster of office buildings that sit on the 58-acre Capitol Hill grounds.
U.S. Capitol Police said the craft entered the airspace at about 1 p.m. local time and the pilot was not communicating with officials on the ground. The emergency order and the evacuation was ordered 36 minutes later.
Military planes were launched from nearby Joint Base Andrews and the pilot eventually made contact with officials.
Officials confirmed that the White House, about two miles west of Capitol Hill, was not evacuated. President Obama was playing golf at the time at Ft. Belvoir in northern Virginia.
The craft was escorted to a landing area in Culpeper, also in northern Virginia, where the pilot is being interviewed by Secret Service and U.S. Capitol Police officials.
Lawmakers and staffers are rarely on Capitol Hill on weekends, but the grounds was full of tourists.
Federal Aviation Administration officials said the plane was a Mooney M20C and that they also are investigating the incident.