California spends $1.37M on ObamaCare web stream featuring Richard Simmons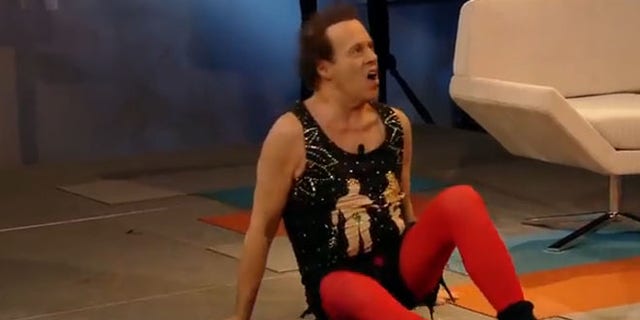 Facing a $78 million budget shortfall, California's ObamaCare exchange has spent $1.37 million to fund an outreach video featuring exercise guru Richard Simmons gyrating on the floor and hugging a contortionist who is kneeling with his buttocks in the air.
The "Tell a Friend — Get Covered" campaign by Covered California features other celebrities Olivia Wilde, comic Billy Eirchner, Fran Drescher and Tatyana Ali. The centerpiece of the effort was an eight-hour live web stream that ran on Jan. 16.
None of the celebrities were paid for their work, Covered California said.
State Sen. Ted Gaines, a Northern California Republican, fired off a terse letter to Covered California Director Peter Lee demanding to know why he would launch such a campaign at taxpayer expense. The exchange likely will face a $78 million shortfall during the next fiscal year, said Gaines, who is vice chairman of the Senate Standing Committee on Insurance.
He singled out the web stream for special scorn.