California lawmaker slams 'slut shaming' attackers threatening to release her photos from Burning Man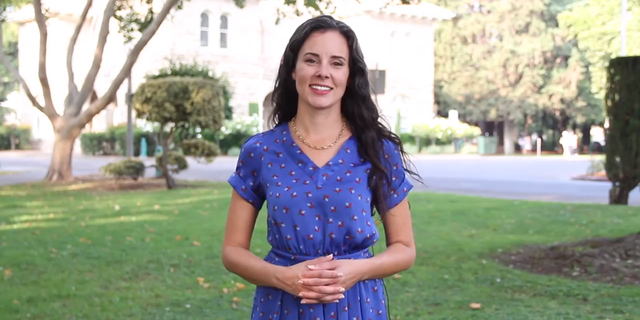 A California city councilwoman fired back against critics who released photos of her engaging in "lascivious, drunk and drug-addled behavior" at the Burning Man festival and threatened to post more if she didn't pull out of November's council race.
Rachel Hundley, a former mayor of the Sonoma city where she's running for the position on the city council, released a video slamming the threats from "spineless individuals" who tried to blackmail her with her pictures from Burning Man, an arts and music festival in the Black Rock Desert of Nevada, where she is allegedly seen wearing only a bra and underwear.
She accused the blackmailers of "slut shaming" and insisted she never considered giving in to their demands. The recorded video addressing the situation was posted online by the campaign.
"I realized there were two paths I could take," Hundley told the San Francisco Chronicle. "I could continue with the campaign and ignore it all, or I could acknowledge that this is something that happens to women all over the country, and is something we should talk about."
Hundley admitted that she has attended Burning Man and served wines from her city at a bar at a "consent-focused sex-positive theme camp" at the festival.
"What was especially disturbing in this era of Me Too was the attempt to slut shame me for celebrating my body and for my attendance at Burning Man," she said in the video.
The candidate added that the now-disabled website "Rachel Hundley Exposed," which called Hundley a "cruel and demented person" and "a cancer" in the city, was created to force her to withdraw from the race and "to make me afraid, to silence another strong female voice by scaring me out of this election and denying you the right to make a choice."
It remains unclear who created the website as it was anonymized and signed only by "Sonoma Citizens for Peace and Cooperation." She said the email from the attackers told her that unless she drops out of the race, more incriminating information will be posted online.
But Hundley said much of the information on the website is fabricated, giving an example of a woman smoking weed through a bong, which wasn't actually her.
"This is a volunteer position, it takes a lot of time," she told the Chronicle about the councilwoman's position. "The website not only hurt me but hurt my family. I did consider the weight of it. But this is something I enjoy doing and want to do for another four years."