California City Hires $3,000-Per-Week Spokesman After Issuing Massive Layoffs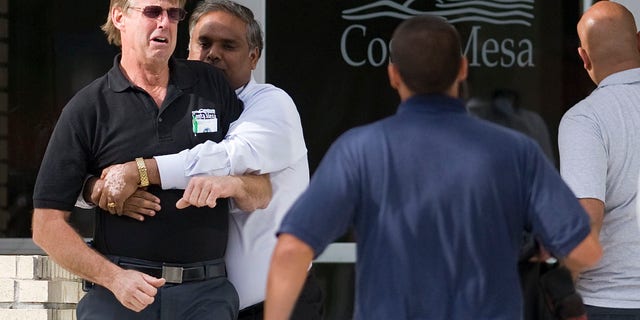 NEWYou can now listen to Fox News articles!
A southern California city in an uproar after nearly half the workforce received layoff notices last week, including one who jumped to his death, has hired a spokesman for $3,000 a week.
Costa Mesa, an Orange County city, retained former Los Angeles Times reporter Bill Lobdell, who previously worked as an editor of the local Daily Pilot.
Mayor Gary Monahan told the Orange County Register that he made the hire because the city's website and ability to interact with residents are "incredibly bad shape," and its "entire communications system is just poor."
Lobdell, who will become the city's first formal spokesman in recent memory, told the newspaper he signed a 90-day contract that pays $75 an hour for up to 40 hours a week. His new job doesn't include perks or benefits.
Lobdell's pay is comparable to that of his counterparts in nearby towns where spokesmen also have health benefits and pensions, the newspaper noted.
"The idea behind it was (that) at least a part of Costa Mesa's problems have been created by lack of communication," Lobdell told the newspaper.
The deal comes as the city considers outsourcing hundreds of jobs. A maintenance worker, 29-year-old Huy Pham, plunged from the roof of the five-story Civic Center last week about an hour after he was called in to work to receive his pink slip. He was one of 213 city employees who were to be notified of layoffs that day.
His death heightened the strain over the city council's decision this month to outsource 18 city services to other government or private agencies. Union representatives and some of Pham's co-workers blamed the layoffs for his death.
Cost-cutting efforts elsewhere have sparked fights nationwide, most notably in Wisconsin, where a judge has temporarily blocked a new state law that curbs the collective bargaining power of most public workers.
In Costa Mesa, some city workers accused the council of not attempting to work with employees to bring down costs. Monahan also came under criticism for not coming to City Hall after Pham's death.
The mayor said in his statement he decided to stay away from the scene of tense exchanges between workers and city officials after checking with two council members who were there.
"After learning of the volatility of the situation, I realized that my presence could further inflame and escalate the situation and decided not to visit City Hall," Monahon said.
Click here to read the full story.
The Associated Press contributed to this report.