California attorney general raises imposing $2.5M for 2016 Senate race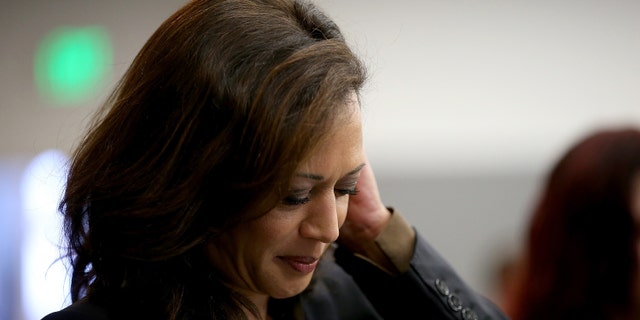 NEWYou can now listen to Fox News articles!
California attorney general, Kamala Harris, who announced on Jan. 13 that she would run for Barbara Boxer's Senate seat, raised $2.5 million in the first quarter of 2015 for her campaign.
"We are well on our way toward building a strong grassroots campaign that will reach every community of California," Harris said in a statement.
According to her campaign, of the 6,500 contributions her candidacy has received, nearly 5,000 have been of $100 or less.
Despite a horde of state politicians that have flirted with running for the open Senate seat in 2016, such as former Los Angeles Mayor Antonio Villaraigosa and Lt. Gov. Gavin Newsom, Harris remains the only declared Democrat, the state's majority party.
Republican state assemblyman Rocky Chávez also announced in March that he's running.
Harris, who so far has concentrated on securing endorsements and raising money in California and Washington, D.C., raised $1.5 million in March alone, according to Pasadena NPR station, KPCC.
The early fundraising jump makes Harris an imposing early leader in the race.
"By itself, it's not enough to keep other candidates out of the race," Claremont McKenna College political scientist Jack Pitney told KPCC, "but together with her other advantages, other potential candidates have to weigh their options carefully."
Other Democrats who may be poised to jump into the race include U.S. Representatives Adam Schiff and Xavier Becerra, each of whom would start with war chests of $2.1 million and $1.3 million, respectively, according to the Sacramento Bee.
Like us on Facebook