Cake artist at center of religious freedom case files opening brief at Supreme Court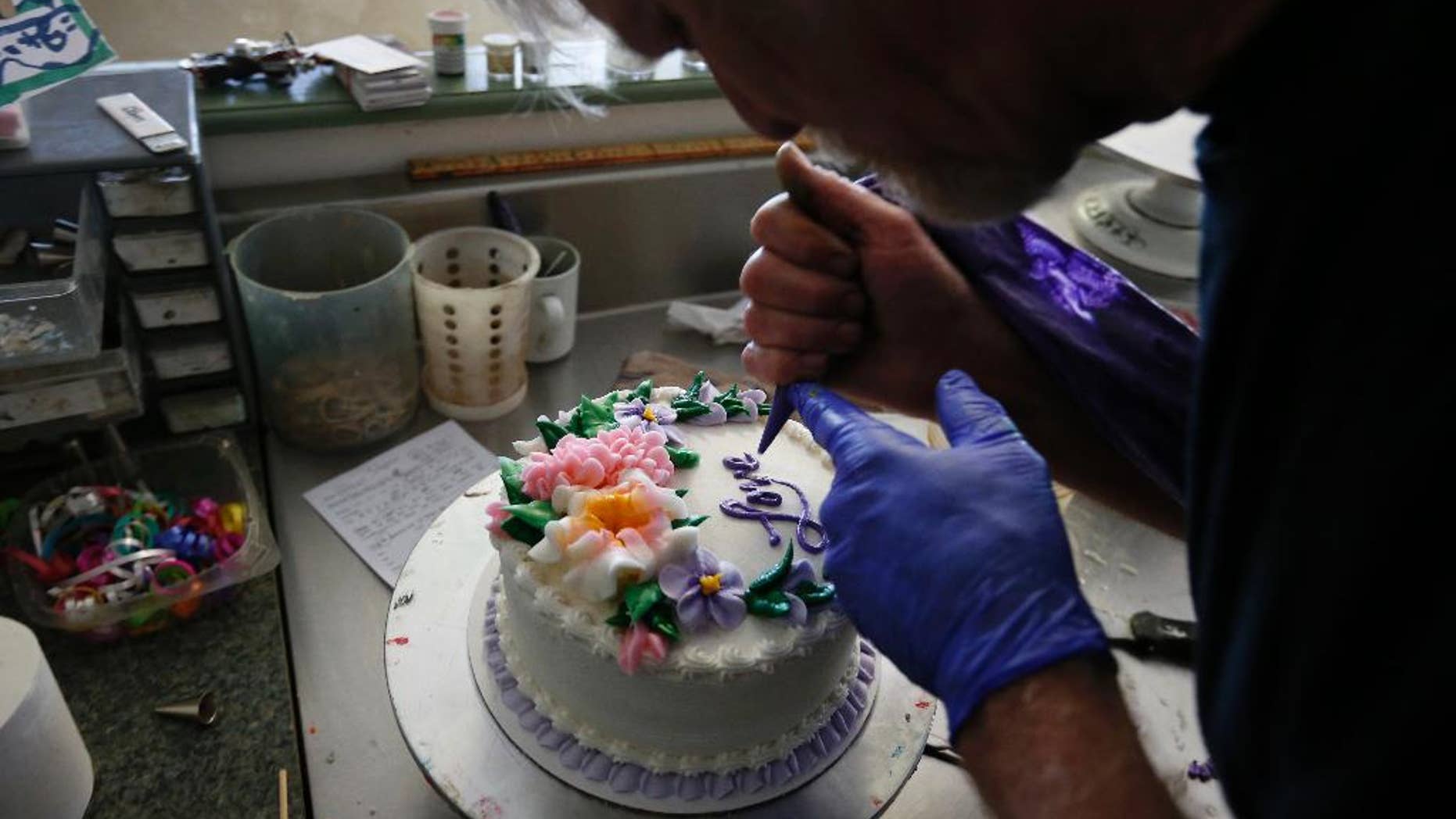 Lawyers for a Colorado baker who refused to bake a wedding cake for a gay couple on religious grounds fired the first shot Thursday in the latest high-profile "religious liberty" case to come before the Supreme Court.
Jack Phillips' legal team argued that his constitutionally protected beliefs were violated when he and his employees were ordered by Colorado's Civil Rights Commission to make cakes for same-sex couples and undergo sensitivity training in May 2014.
"Those beliefs inspire him to love and serve people from all walks of life, but he can only create cakes that are consistent with the tenets of his faith," their brief says. "His decisions on whether to design a specific custom cake have never focused on who the customer is, but on what the custom cake will express or celebrate."
Colorado's Court of Appeals upheld the commission's ruling against Phillips and the state Supreme Court declined to hear the case. However, the Supreme Court announced this June that it would consider the matter.
The saga began in 2012, two years before Colorado legalized same-sex marriage. Charlie Craig and David Mullins were planning to fly to Massachusetts, where gay marriage was legal, and host a reception in Denver upon their return to Colorado.
Craig and Mullins ordered a cake from Phillips' shop, Masterpiece Cakeshop in suburban Lakewood. But Phillips declined to do so, leading the couple to file a complaint with the Civil Rights Commission. The men later received a rainbow-themed cake for free from another cake artist.
"Phillips regularly declines opportunities to create custom cakes for events that violate his convictions," according to a statement from the Alliance Defending Freedom, which is defending the baker in the case, "including Halloween cakes, anti-American cakes, adult-themed cakes, cakes containing alcohol, and cakes that would disparage others."
The baker's attorneys claim that Masterpiece Cakeshop has lost approximately 40 percent of its previous business since the ruling.
Oral arguments in the case are expected sometime in the fall.
The case is Masterpiece Cakeshop, Ltd. v. Colorado Civil Rights Commission (16-111).