Buttons Declare Allegiance in West-Wasserman Schultz Battle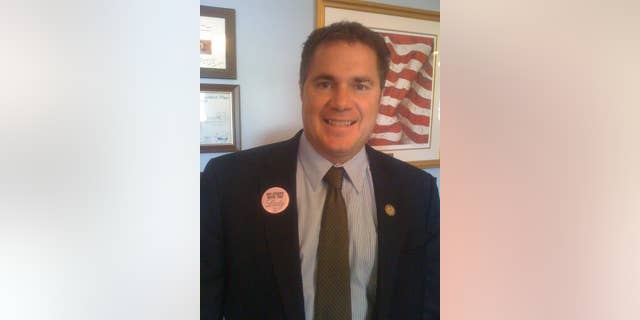 NEWYou can now listen to Fox News articles!
In the wake of the controversy surrounding a war of words between a couple of Florida House members, one Democratic congressman is wearing his allegiance on his lapel and is encouraging others to do the same.
Rep. Bruce Braley, D-Iowa is giving out pink buttons that read "We Stand With The Lady" to support his colleague Rep. Debbie Wasserman Schultz, who is also the Democratic National Committee chairwoman.
Wasserman Schultz and Republican Rep. Allen West have been engaged in a rhetorical battle that flared up earlier this week when West sent an incendiary email to Wasserman Schultz after she criticized his support of the Cut, Cap and Balance bill on the House floor while he wasn't there to defend himself.
"You are the most vile, unprofessional, and despicable member of the US House of Representatives," West's email read. "If you have something to say to me, stop being a coward and say it to my face, otherwise, shut the heck up. Focus on your own congressional district!"
That led some in Congress to rail against West's email and call for him to apologize, which he has refused to do.
Braley started the button campaign Friday so Wasserman Schultz supporters can show their allegiance visually.
A spokesman for the Iowa Democrat says the buttons were the congressman's idea, and that after the harsh words this week, he wanted to make public his respect for Wasserman Schultz and to give others a chance as well. Braley's office says a couple hundred buttons were printed, but only about are 20 left. The congressman has given about 100 of them to other members. At least one of the buttons made it to the Senate side of the Capitol when Wasserman Schultz's friend Sen. Kirsten Gillibrand, D-N.Y., asked for one.
West says the unpleasantness between him and Debbie Wasserman Schultz goes back to an October 2010 protest he claims she led outside his campaign headquarters in Deerfield Beach, Fla.