Busted New York Terror Plot Strengthens Plea for More Anti-Terror Funding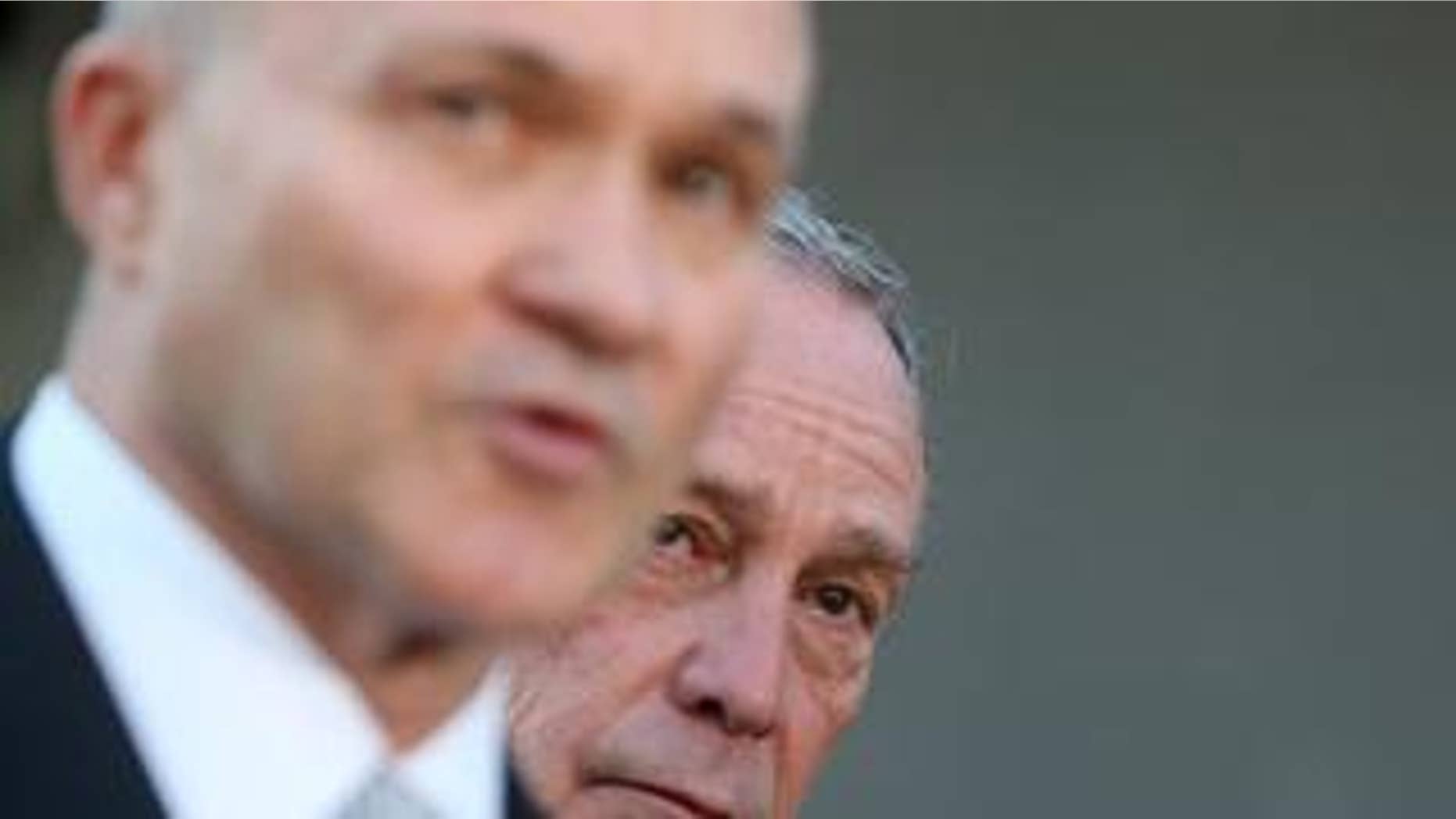 The alleged terror plot that was foiled in New York City proves that Congress needs to increase anti-terror funding to New York and other areas that suffered a significant reduction a few years ago, some homeland security advocates said Thursday.
Four men were arrested Wednesday night after a nearly yearlong undercover operation by the FBI and New York City Police Department. The suspects, all American citizens, allegedly plotted to wage a holy war by bombing two New York City synagogues and shooting down military planes in upstate New York.
The four men were said to be motivated by anger about Muslim casualties in Afghanistan and Pakistan because of U.S.-led military operations there.
"They stated that they wanted to commit jihad," said New York Police Commissioner Raymond Kelly, adding that he believed the men knew each other through prison.
Speaking about the alleged plot, New York Mayor Mike Bloomberg said Thursday that "the homeland security threats against New York City are sadly all too real and underscores why we must remain vigilant in our efforts to prevent terrorism."
The Department of Homeland Security's Urban Areas Security Initiative is designed to combat against just such types of attacks. It aims to improve readiness in cities for a terror attack. Money is given to 46 metropolitan areas, which are part of a broader grant program at DHS.
But Congress scaled back funding for the initiative in 2006, cutting it about $125 million to $711 million. This fiscal year, the program has $798.6 million, an increase from $781 million last fiscal year.
At the same time, DHS cut its urban security funds for New York by 40 percent to provide more to mid-size cities, provoking criticism from lawmakers and local officials. The grant for New York was cut to $124 million from about $207 million in 2006. This year New York received $145 million, up from $144 million last year and $134 million in 2007.
Michael Greenberger, a professor at the University of Maryland School and Law and the director of the Center for Health and Homeland Security, said the funding just isn't enough.
"There isn't enough money devoted to states and cities to foil these kinds of plots," Greenberger told FOXNews.com. "The expectations imposed on them far exceeds their ability."
Greenberger credited New York City with having one of the best anti-terror programs in the country, but he said the program is still underfunded.
"When you compare the amount of money given to failing banks and insurance companies to the amount not given to highly motivated local enforcement agencies, it really is a tragedy," he said.
But Randall Larsen, director of The Institute for Homeland Security, said the money was cut in part because a lot of it was wasted on police overtime and photo opportunities.
"We need to have smart funding," Larsen told FOX News, adding that he doesn't mind reductions "as long as they're cutting back where they're wasting money."
A spokesman for Connecticut Sen. Joe Lieberman, chairman of the Senate Homeland Security and Governmental Affairs Committee, noted that funding to New York has increased as a result of legislation he sponsored that was passed in 2007.
"The fact is New York state and New York City get more money from federal homeland security grants than any other state or city in the country," spokesman Leslie Phillips said in a statement to FOXNews.com. "If anything, the successful disruption of the alleged terror plot in New York City demonstrates that these grants are valuable and doing what they are supposed to do."
Greenberger said resources should be at least doubled.
"We're prepared to spend trillions of dollars to bail out financial institutions, and the effectiveness of that is questionable," he said. "Here we're talking about tens of millions of dollars. ... The money is better spent beefing up our defense than pouring water down the hole for these failing institutions that is not helping the economy."
But Larsen says the money has to be used wisely.
"I don't care if we gave New York $8 billion dollars in 1999, he said. "That would have done nothing to prevent 9/11."