Bucking another trend, Ted Cruz reports to jury duty even though senators are exempt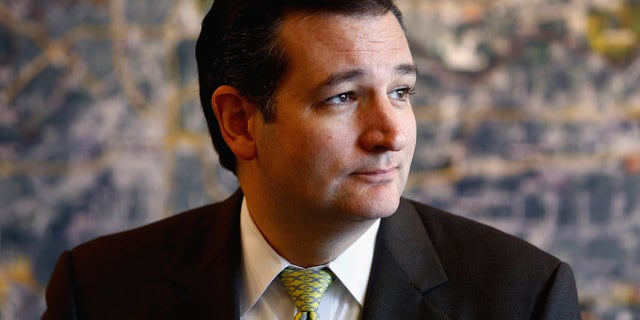 NEWYou can now listen to Fox News articles!
Sen. Ted Cruz could have gotten out of jury duty – as a member of Congress, he is exempt.
But the Texas Republican known for his penchant for bucking trends showed up – in black cowboy boots, no less – for jury duty Friday, setting social media abuzz.
Cruz, a lwayer, was among about 100 Harris County residents who were called to jury duty that day, according to the Houston Chronicle.
His presence was noted by District Clerk Chris Daniel, who told the prospective jurors: "Whether you're new to the workforce or you may serve in Washington, one way or another, we're thankful you all came out here for jury duty today."
Others in the jury pool snapped photos of the senator and posted them on their social media pages.
District Court Judge Ryan Patrick, @ryanpatrick177, tweeted: "The courthouse is abuzz more than normal with @tedcruz making onto a jury panel for voire dire."
Cruz was being considered for service on a jury for a trial for a person who was charged with evading arrest, the Chronicle said.
"It would be a bit of a complication if I ended up in a six-week trial," Cruz said, according to the Chronicle. "But I think, at the end of the day, that'll work itself out."
The newspaper described Cruz as somewhat fidgety as he waited around for about two hours, drinking Starbucks coffee and "twiddling his fingers until officials finally called out 'Rafael Edward Cruz.'"
Some fellow potential jurors delighted in being summoned to the courthouse on the same day as their senator.
"My kids would get a kick out of this," said middle-school teacher Wendi Harris, according to the newspaper.
Cruz ultimately was not chosen as a juror, and was dismissed in the late afternoon.
Follow us on twitter.com/foxnewslatino
Like us at facebook.com/foxnewslatino