Bribery charges against Argentina's VP confirmed; now country's top two facing probe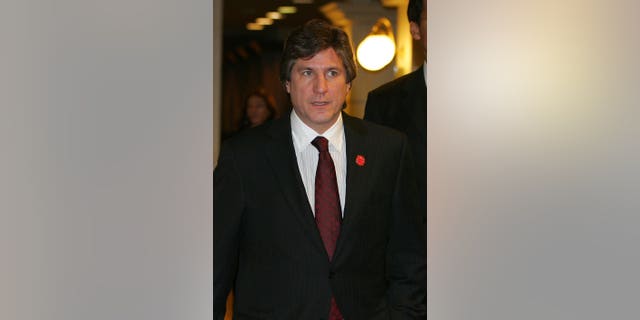 NEWYou can now listen to Fox News articles!
A federal judge in Argentina ruled there is enough evidence to charge Vice President Amado Boudou for bribery and conducting business incompatible with public office, adding to the woes of President Cristina Fernandez, who is facing charges for an unrelated issue.
Boudou is accused of using shell companies and secret middlemen to gain control of a company that was given contracts to print the Argentine peso in 2010, while he was serving as economy minister.
The ruling, by a Federal Court, pretty much paves the way for the vice president to be tried possibly before the end of the year.
However, Boudou has not been detained and is still Argentina's second in command.
The investigation centers on whether Boudou helped the printing company Ciccone Calcografica exit from bankruptcy and then engineered its purchase by a shell company so he and other secret partners could benefit from unusual tax exemptions and lucrative government contracts.
Former owner of the firm Nicolás Ciccone; businessman and friend of Boudou, José María Núñez Carmona; Alejandro Vandenbroele; ex chief of staff of the Ministry of Economy, Guido Forcieri and AFIP tax bureau official Rafael Resnick Brenner will be prosecuted too, according to Mercopress.
Boudou, 52, is the first sitting Argentine vice president to face such charges. He could be sentenced to between one and six years in prison, and be banned for life from elective office.
When the charges were announced in June, Boudou said he's innocent despite evidence linking him to other defendants made public through investigative reports by Argentina's newspapers.
Boudou has not denied signing a decree as economy minister that effectively erased the printer's debts by enabling the new owners to pay back taxes over many years at below-market interest rates.
The ruling against Boudou further complicates the situation of President Fernandez, who is facing charges related to an alleged cover-up of 1994's terrorist attack against a Jewish center.
The allegation of Fernandez's involvement was brought up by federal prosecutor Alberto Nisman just days before he was found dead in mysterious circumstances.
The president claims her innocence, saying her government is being targeted by the judiciary and media corporations.
The AP contributed to this report.