Boehner, Ryan vow GOP House will press ahead with ObamaCare repeal effort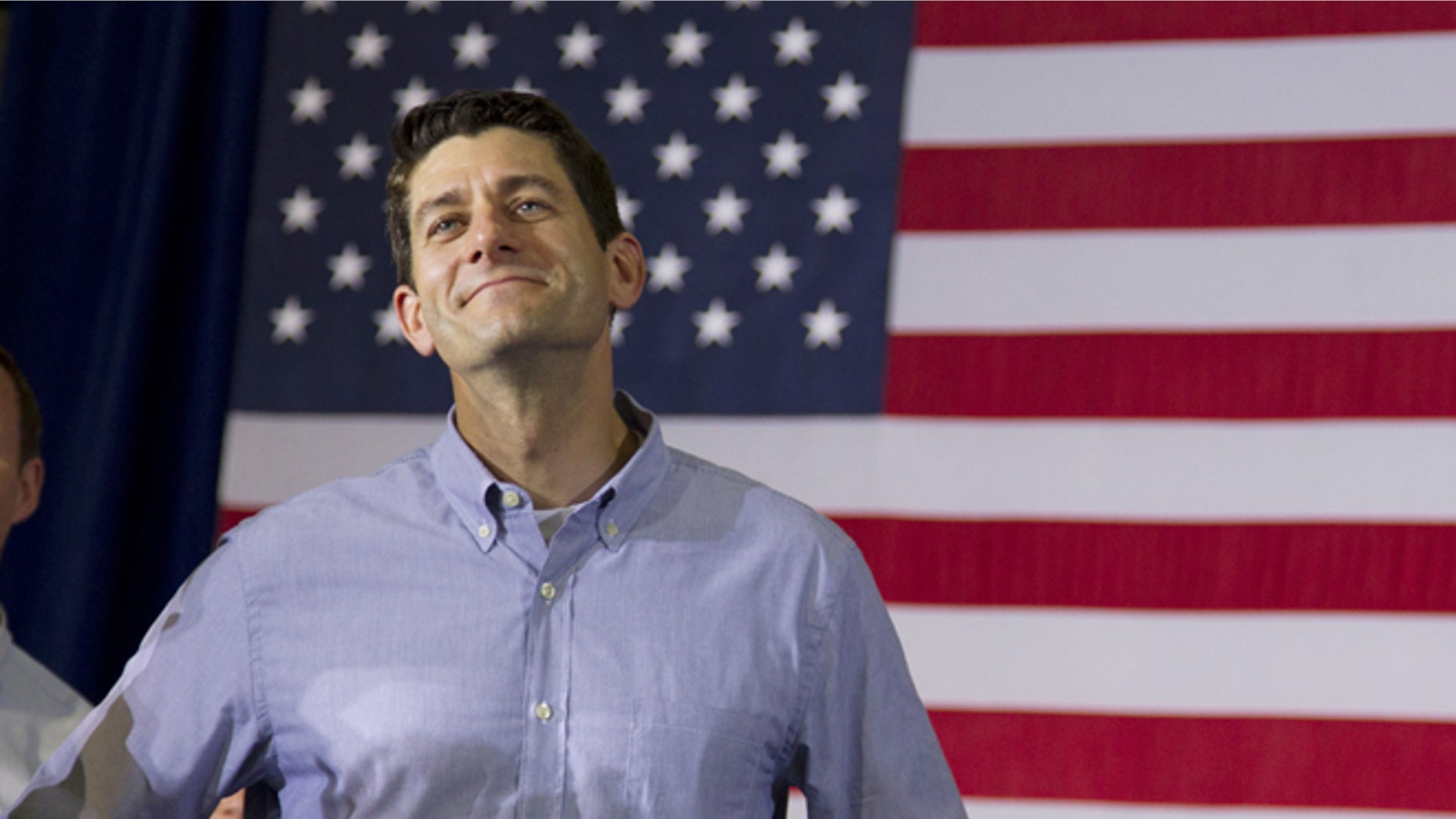 GOP House leaders said Sunday they will forge ahead with efforts to repeal President Obama's health care law, drawing criticism from Democratic lawmakers who said Americans want them to instead go forward with efforts to improve the economy.
"We're going to do it one more time," House Speaker John Boehner said on CBS' "Face the Nation."
The GOP-led House has attempted to repeal the Affordable Care Act numerous times and is scheduled to take up the issue again July 11, less than two weeks after the Supreme Court ruled the law was constitutional.
Boehner, R-Ohio, said House Republicans will take a "practical, step-by-step" approach, compared to the 2,700-page reform bill that has been called a complete government takeover of the insurance industry.
He also said the law "has to be ripped out by its roots."
The House could hold a repeal vote as early as July 11, but such a measure would almost certainly be defeated in the Democrat-controlled Senate.
GOP Rep. Paul Ryan, chairman of the House Budget Committee, said Sunday that chamber Republicans will repeal the entire law.
"The stakes could not be higher," Ryan, R-Wis., said on ABC's "This Week."
GOP presidential candidate Mitt Romney has vowed that if elected he would repeal the legislation on his first day in the White House.
House Minority Leader Nancy Pelosi said Sunday that congressional Republicans have an "unrealistic" chance of passing repeal legislation and suggested they have become a "mouthpiece" for the health insurance industry.
"It's being the mouthpiece of the health insurance industry," Pelosi, D-Calif., said on NBC's "Meet the Press" about the proposed repeal effort. "And we're saying let's not have them be in charge anymore."
New York Democratic Sen. Chuck Schumer said on "Face the Nation" that Senate Democrats upon returning from their July Fourth recess will attempt to vote on tax cuts for small businesses that increase hiring, compared to the House repeal plan.