Boehner: DOJ Funds Should Pay to Defend Gay Marriage Ban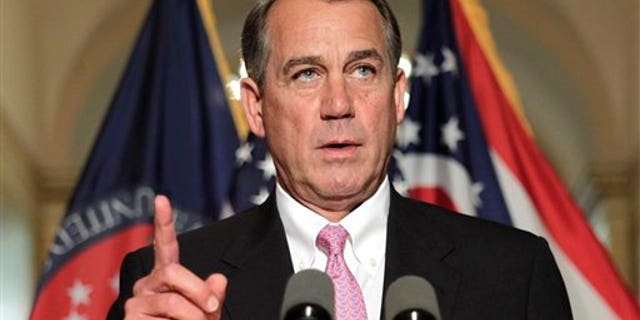 WASHINGTON -- House Speaker John Boehner says the Justice Department should reimburse the House for court costs of defending a ban on gay marriage.
In a letter Monday to Democratic Leader Nancy Pelosi, the Ohio Republican says he shares her concern over the cost of defending the law in court and intends to "redirect" some of the department's money to the House as repayment. Boehner, who is traveling in Pakistan, does not say how much money is at issue or how he would force the department to repay the House.
In February, President Obama instructed the Department of Justice not to defend the Defense of Marriage Act in court. A special House panel voted along partisan lines to take up that responsibility. Proponents of gay marriage say the law is discriminatory.