Blago Wants Notes from President Obama's FBI Interview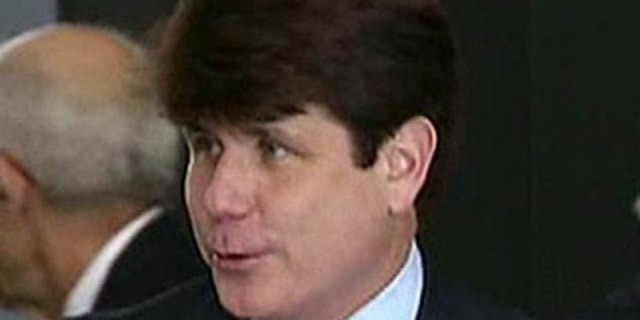 NEWYou can now listen to Fox News articles!
Former Illinois Governor, Rod Blagojevich believes President Barack Obama can help his legal defense in Blagojevich's fast approaching retrial, scheduled to begin April 20.
The latest court filing in the federal corruption case has Rod Blagojevich's legal team asking the judge to release notes from an interview the FBI conducted with Barack Obama after Blagojevich's arrest in December 2008.
Of the 20 charges Blagojevich faces in his next trial, several are tied to the allegation he tried to sell President Obama's US Senate seat to the highest bidder.
Blagojevich's defense attorneys argue Obama's interview with the FBI on December 18, 2008, is crucial to their trial preparation, specifically for cross-examination of a key government witness, Tom Balanoff, President of SEIU Illinois State Council and SEIU Local 1.
In the first trial, Balanoff testified about receiving a phone call from Barack Obama on November 3, 2008, where the two briefly discussed Obama's interest in Valerie Jarrett filling Obama's US Senate seat. Balanoff testified he was the one to express Obama's wishes to Blagojevich.
In Monday's court motion, Blagojevich's defense attorney argues the FBI's interview(s) with Barack Obama could "contradict Balanoff's testimony" and "may impeach government witnesses and corroborate defense theories."
Prior to Blagojevich's first trial his defense team filed a motion to try and subpoena President Obama to testify but the judge quickly denied it.
At the end of Blagojevich's first trial a jury convicted him on only one of 24 counts, lying to the FBI. The jury was deadlocked on the other counts.