Billionaire Soros gives $1M to super PAC backing Obama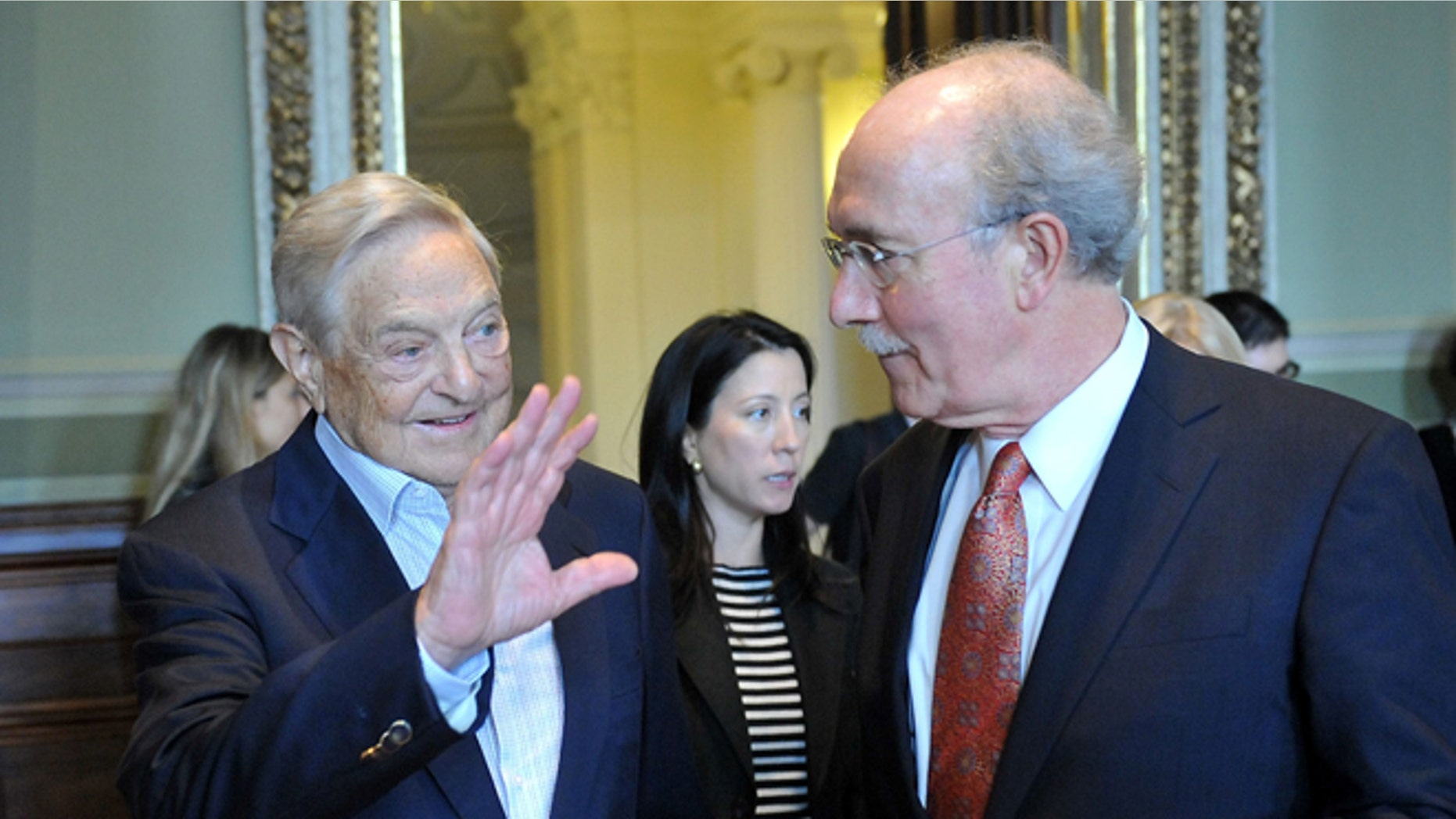 WASHINGTON – Liberal billionaire George Soros is giving $1 million to a "super" political action committee backing President Barack Obama.
Soros' contribution to the super PAC Priorities USA Action comes as the group raised a record $10 million last month. It has launched television ads highly critical of Republican challenger Mitt Romney.
Priorities USA Action confirmed the amount of the donation on Thursday.
Soros gave $1 million earlier this year to the pro-Democratic super PAC American Bridge 21st Century. He's contributed millions of dollars during previous presidential elections.
Soros' contribution may signal that Democratic-leaning donors of elections past are starting to come around to super PACs. Those organizations can raise and spend unlimited sums of cash but can't coordinate with the candidates.