Billionaire liberal Tom Steyer joins George Soros in backing Florida Dem for governor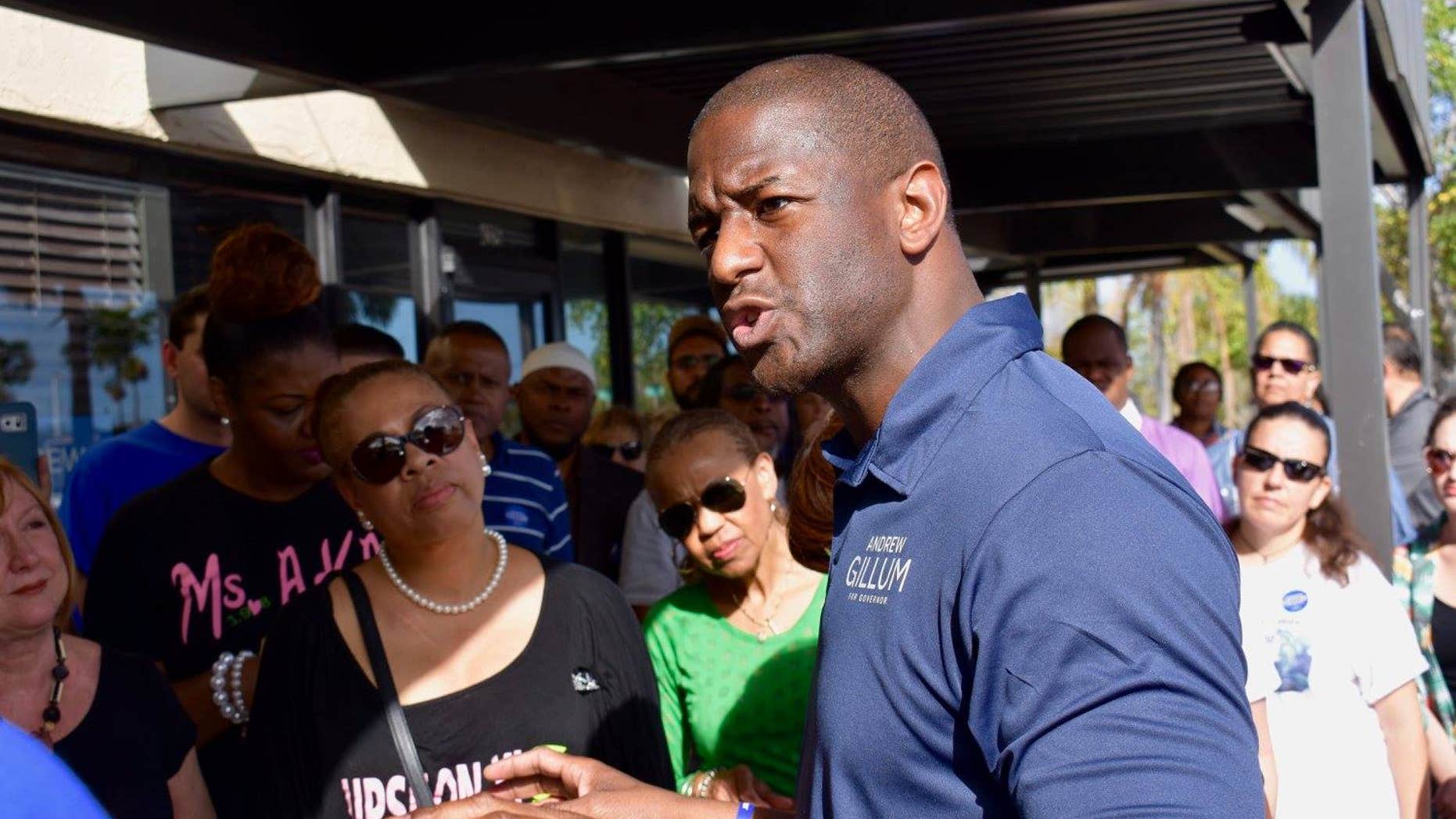 Florida gubernatorial hopeful Adam Gillum received another big boost Thursday in his bid to win the state's Democratic nomination.
A second billionaire liberal activist has pledged to support the mayor of Tallahassee as he looks to move from City Hall to the Statehouse.
Gillum, 38, who already has the endorsement of Democratic donor George Soros, has now attracted support from billionaire Tom Steyer as well, the Tampa Bay Times reported Thursday.
Steyer's NextGen America organization announced Thursday that it has pledged $1 million to Gillum's campaign, the newspaper reported.
Steyer, 60, is a Californian and former Farallon Capital executive who has appeared in national TV ads calling for the impeachment of President Donald Trump.
"As we battle for the heart and soul of this nation, Andrew Gillum is the kind of leader we need on the front lines," Steyer said in a written statement late Thursday. "He's someone we can trust to do the right thing, to put the people before the powerful, and who is unafraid to stand up for justice, now when we need it most."
The backing from both Soros and Steyer is expected to boost Gillum's candidacy as he takes on four big-money Democrats in the state's primary election Aug. 28.
Those other Democrats are former U.S. Rep. Gwen Graham, Palm Beach billionaire Jeff Greene, Orlando businessman Chris King and former Miami Beach Mayor Philip Levine.
Gillum, the election's only African-American candidate, frequently reminds crowds that he lacks the financing of his Democratic rivals, Politico reported.
On the Republican side, the two top candidates are Florida Agriculture Commissioner Ada Putnam and U.S. Rep. Ron DeSantis, who sparred Thursday in a debate on Fox News Channel.
Fox News' Alex Pappas contributed to this report.