Bill Clinton blasted for sharing stage with 'Black Hitler' Louis Farrakhan at Aretha Franklin's funeral
Former President Bill Clinton took heat during the weekend after sharing the stage with controversial Nation of Islam leader Louis Farrakhan during the funeral for legendary singer Aretha Franklin.
Both Clinton and Farrakhan were given positions of prominence on the dais Friday during Franklin's funeral at the Greater Grace Temple in Detroit, Mich. Sitting between the two were civil rights leaders Revs. Al Sharpton and Jesse Jackson.
"I know there was a relationship 30 years earlier between Louis Farrakhan and Aretha Franklin," Harvard Law School professor emeritus Alan Dershowitz said during an appearance on "Fox & Friends" over the weekend. "I don't know if that relationship continued, or whether the family invited him, but I think any president should have said, 'No. If you want me on the stage, you can't have a bigot like Farrakhan sitting next to me.'"
"You just can't mainstream and allow legitimacy to a man who has expressed the kind of hateful views he's expressed of Jews, of white people, of gays," he added.
Democratic New York State Assemblyman Dov Hikind also chimed in on Farrakhan's appearance at Franklin's funeral, calling the Nation of Islam leader "America's Black Hitler" and Clinton's sharing of the stage with him "shocking" in a tweet.
"Louis Farrakhan, front and center, treated like royalty?" Hikind tweeted. "What is this obsession with America's Black Hitler? In spite of his crude, vicious comments about Jews, whites, gays, he is placed up front with President Clinton? Shocking!"
Numerous Jewish and civil rights groups also slammed Clinton for sharing the stage with Farrakhan.
"Like millions of other Americans who grew up listening to Aretha Franklin's amazing voice, I was saddened by her passing," Abraham Cooper of the Simon Wiesenthal Center said in a statement to The Algemeiner newspaper. "Putting Louis Farrakhan in a seat of honor in the first row on stage, near President Clinton and amidst a generation of African American political and religious leaders, was equally saddening."
"Fifty years ago Aretha Franklin received an award from Martin Luther King Jr. and toured the country to raise money for the struggling Civil Rights Movement," he added. "For decades Farrakhan has stood against everything MLK lived and died for. He hates America and hates Jews. Aretha Franklin wasn't a hater. The sight of his smiling face on stage soured the heartfelt music and words during the marathon tribute to a great icon."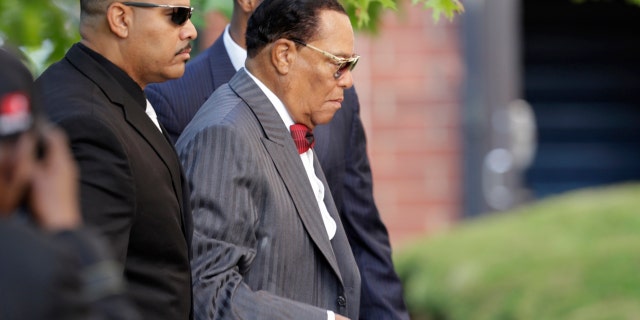 What was meant to be a touching final tribute to the Queen of Soul has become embroiled with controversy after controversy, from singer Arianna Grande's choice of dress to Bishop Charles H. Ellis III alleged groping of Grande and his "Taco Bell" comment to Rev. Jasper Williams, Jr.'s sermon about black America is losing "its soul."
Williams was blasted on social media for misogyny, bigotry and the perpetuation of false science on race. He blamed integration and the civil rights movement for ripping the heart out of black micro-economies that once relied on black-owned small businesses such as grocery stores, hotels and banks.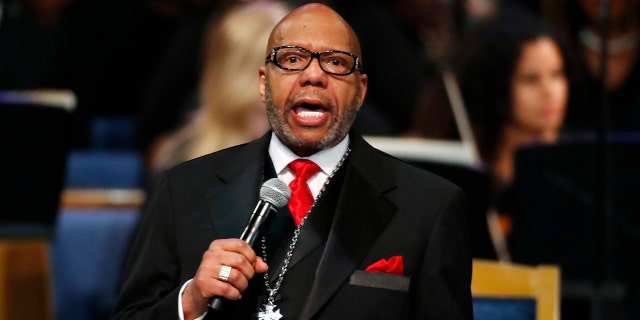 Williams told The Associated Press in a phone interview Sunday he felt his sermon was appropriate at Franklin's funeral Friday in Detroit. He felt his timing was right, especially after other speakers spoke on the civil rights movement and President Donald Trump.
"I was trying to show that the movement now is moving and should move in a different direction," he said. "... What we need to do is create respect among ourselves. Aretha is the person with that song 'R-E-S-P-E-C-T' that is laid out for us and what we need to be as a race within ourselves. We need to show each other that. We need to show each other respect. That was the reason why I did it."
The Associated Press contributed to this report.