Big tech titans summoned to Capitol Hill as fight over Russian election interference intensifies
NEWYou can now listen to Fox News articles!
Executives from Facebook, Twitter and Google are being summoned to Capitol Hill as Congress ramps up scrutiny of how the tech titans may have been used by the Russians to interfere in the 2016 presidential election.
A Senate aide confirmed to Fox News that representatives of Facebook, Twitter and Google have been invited to an open Senate Intelligence Committee hearing scheduled for Nov. 1. The House Intelligence Committee also announced Wednesday it plans to hold a hearing on the matter.
"In the coming month, we will hold an open hearing with representatives from tech companies in order to better understand how Russia used online tools and platforms to sow discord in and influence our election," Reps. Michael Conaway, R-Texas, and Adam Schiff, D-Calif., said in a statement. "Congress and the American people need to hear this important information directly from these companies."
Executives at Twitter, Facebook and Google haven't yet said whether they will accept the invitations to testify publicly.
But on Thursday, representatives from Twitter visited Capitol Hill for closed-door meetings with staffers on the Senate and House Intelligence Committees, following similar briefings from Facebook earlier this month.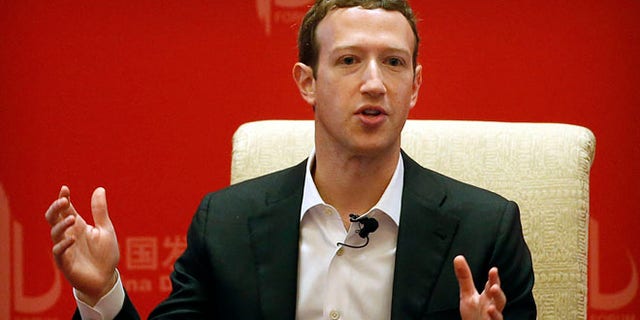 "Twitter deeply respects the integrity of the election process, a cornerstone of all democracies, and will continue to strengthen our platform against bots and other forms of manipulation that violate our Terms of Service," the company said in a statement last week.
It comes as the New York Times reported that the social media giant "may have been used even more extensively than Facebook in the Russian influence campaign last year." The story said not only did Russian-linked Twitter accounts pose as Americans, but so-called "bot accounts" were used to spread both damaging stories about Democratic nominee Hillary Clinton and fake stories.
Earlier this month, Facebook uncovered approximately $100,000, spread across approximately 3,000 ads, in fraudulent ad spending across its network tied to the presidential race. Under pressure after that announcement, Facebook has since announced it would turn over information to congressional investigators.
"We believe it is vitally important that government authorities have the information they need to deliver to the public a full assessment of what happened in the 2016 election," Facebook's general counsel, Colin Stretch, said. "That is an assessment that can be made only by investigators with access to classified intelligence and information from all relevant companies and industries — and we want to do our part."
Meanwhile, President Trump has been attacking Facebook, accusing the social network of being biased against him.
"Facebook was always anti-Trump.The Networks were always anti-Trump hence,Fake News, @nytimes(apologized) & @WaPo were anti-Trump. Collusion?" the president tweeted.
Mark Zuckerberg, the Facebook founder and CEO, responded to Trump in a lengthy Facebook post on Wednesday.
ZUCKERBERG FIRES BACK AT TRUMP'S 'COLLUSION' CLAIMS
"Trump says Facebook is against him. Liberals say we helped Trump. Both sides are upset about ideas and content they don't like. That's what running a platform for all ideas looks like," he said.
Zuckerberg pledged that Facebook will work to defend "against nation states attempting to spread misinformation and subvert elections."
"We'll keep working to ensure the integrity of free and fair elections around the world, and to ensure our community is a platform for all ideas and force for good in democracy," he wrote.
Fox News' Jason Donner and Chris Ciaccia and The Associated Press contributed to this report.