Biden's son undergoes procedure; VP cancels fundraisers as he recovers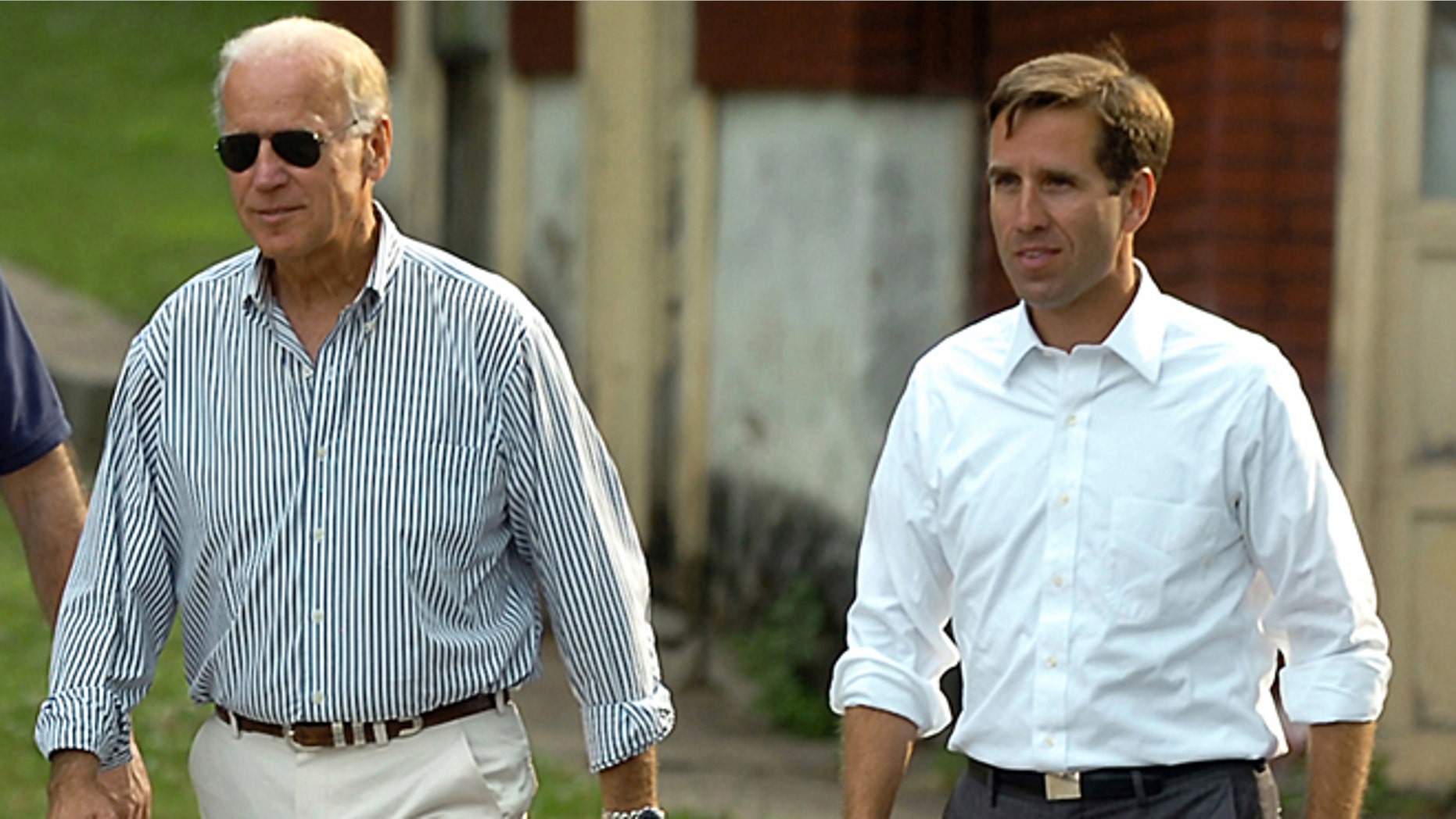 Vice President Joe Biden says his son Beau has undergone a procedure at a Texas cancer center after the vice president canceled an event Thursday in Rhode Island to stay with him.
Biden and his wife Jill said in a statement Wednesday that Beau Biden, the Delaware Attorney General, underwent a successful procedure Tuesday and is planning to head home to Delaware Thursday. The statement did not specify what the procedure was treating but said Beau Biden was in "great shape."
Earlier, a report had surfaced saying emergency responders were called to the vice president's home two weeks before he was hospitalized.
An official with the Cranston Heights Fire Co. in Delaware said Wednesday that the department received a call for help from Joe Biden's home on Aug. 1. His son, Delaware Attorney General Beau Biden, has been living at the home while a house he bought is being renovated.
Rickie Clark, a supervisor for the fire department, said the call for help was in reference to someone possibly having a stroke.
Beau Biden, who suffered a mild stroke in 2010, is undergoing treatment at the University of Texas MD Anderson Cancer Center in Houston after becoming weak and disoriented last week while on vacation in Indiana.
Joe Biden was scheduled to headline a fundraiser for the Democratic National Committee at the home of Alison and Bill Vareika, which has been canceled.
The White House hasn't said whether Joe Biden's other events this week have also been canceled. Biden was to attend a fundraiser in New Hampshire and an event at Salve Regina University in Rhode Island Thursday, and join President Obama in Pennsylvania at a Friday event.
Salve Regina University says the event there may also be canceled.
The Associated Press contributed to this report.