Biden To Push Immigration Reform At Naturalization Event In Atlanta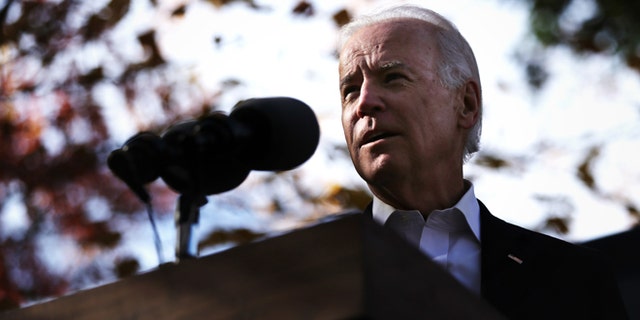 (AP) – Vice President Joe Biden will head to Atlanta this week to promote the need for an immigration overhaul during a naturalization ceremony for new U.S. citizens.
Biden will speak at a naturalization event Thursday at The King Center in Atlanta, the White House said. About 8,000 new U.S. citizens will be naturalized during 120 ceremonies at the beginning of November.
A day earlier, Biden and President Barack Obama plan to huddle with religious leaders to urge the House to act on immigration. Among the leaders that will meet with Obama, Biden and top aides at the White House Wednesday morning are megachurch pastor Joel Hunter, National Association of Evangelicals President Leith Anderson and Jim Wallis of the social justice group Sojourners.
On Tuesday Biden told Catholic clergy and other faith leaders he doesn't want immigration reform to die like gun control did.
"Work the districts so these members understand how all their constituents feel, not just the loudest ones," Biden said in Tuesday's conference call according to Politico. "This kind of reminds me of the gun control kind of fights we had, and gun safety. You know, the people who don't want anything changed to have a more rational position, they're the ones who show up in large numbers. The ones who strongly support us, they don't show up. You guys have to show up."
Biden and Obama are backing an immigration overhaul that passed the Senate in June with bipartisan support. The bill has stalled in the House, where GOP leaders prefer a piecemeal approach.
Hoping to dissolve the impasse, the Obama administration has been stressing the support the legislation enjoys from a broad range of groups, including business and religious groups that traditionally have been in lockstep with Republicans. Biden spoke Tuesday to Catholic leaders on a conference call about immigration, following pressure the president of the U.S. Conference of Catholic Bishops has placed on the House to pass the bill this year.
But a top House Republican leader has told immigration advocates that lawmakers won't vote this year on the issue, raising the prospect that immigration will be postponed until 2014, when looming midterm elections may make it more difficult to pass a bill.
In Georgia, Biden will address the need for a path to legalization for 11 million immigrants in the U.S. illegally, the White House said. Such a path was included in the Senate bill but has faced stiff resistance from House Republicans.
While in Atlanta, Biden will also headline a fundraiser for the Democratic National Committee.
Based on reporting by the Associated Press.
Follow us on twitter.com/foxnewslatino
Like us at facebook.com/foxnewslatino