FLASHBACK: Biden introduced bill to sunset all federal programs — including Social Security
White House responses fires back at Florida GOP Sen. Rick Scott
President Biden, while still a senator for Delaware, introduced legislation to sunset all federal programs, including Social Security and Medicare, Fox News Digital has learned.
In 1975, while Biden was in the upper chamber of Congress, the now-president put forward a bill requiring all federal programs to sunset after four years.
When pushing his bill as a senator, Biden said "it requires every program to be looked at freshly at least once every four years."
BIDEN'S STATE OF THE UNION ADDRESS: TOP 5 MOMENTS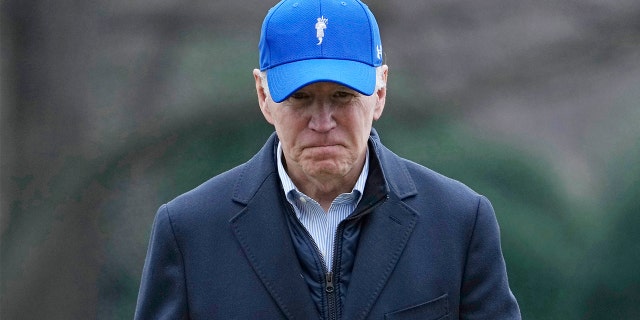 "The examination is not just of the increased cost of the program, but of the worthiness of the entire program," he said in 1975.
Biden doubled down on his legislation in the '90s, saying on the Senate floor that his bill would affect Social Security.
"When I argued that we should freeze federal spending, I meant Social Security, as well," Biden said. "I meant Medicare and Medicaid. I meant veterans' benefits."
"I meant every single solitary thing in the federal government," he said. "And I not only tried it once, I tried it twice, I tried it a third time, and I tried it a fourth time."
Sen. Rick Scott, R-Fla., accused Biden of lying about his legislative plans in a Wednesday statement to Fox News Digital.
"It's telling that Joe Biden used his State of the Union speech to lie about my plan. If Biden had a single accomplishment to speak of, he wouldn't have to lie about me," Scott said.
"I don't have a bill to cut Social Security and Medicare, but Joe Biden did," he continued.
"Last night, President Biden said, 'Stand up and show [seniors] we will not cut Social Security. We will not cut Medicare.' This morning, Rick Scott quadrupled down on his plan, which fellow Republicans and fact checkers have verified would sunset both programs," White House deputy press secretary Andrew Bates told Fox News Digital in a statement.
"Scott compounded that attack on earned benefits by joining a large group of House Republicans in advocating for the biggest Medicare benefits cut in decades: repealing the Inflation Reduction Act and its historic prescription drug savings for the American people. Lots of luck to him in his senior year"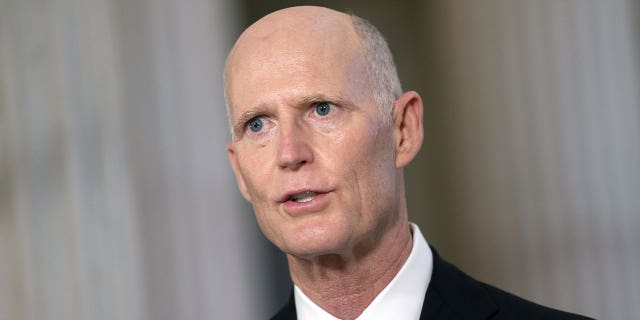 Biden claimed during his State of the Union speech on Tuesday that Republicans wanted to "sunset" Social Security and Medicare, eliciting boos from the assembled GOP lawmakers.
"Some Republicans want Medicare and Social Security to sunset," Biden claimed.
CLICK HERE TO GET THE FOX NEWS APP
"I'm not saying it's a majority," he continued as Republican congressional members began to protest. "Anybody who doubts it, contact my office, I'll give you a copy. I'll give you a copy of the proposal."
"Liar!" Rep. Marjorie Taylor Greene, R-Ga., shouted.
This story has been updated to include a statement from the White House.