Biden contradicts White House, says he never apologized to Turkey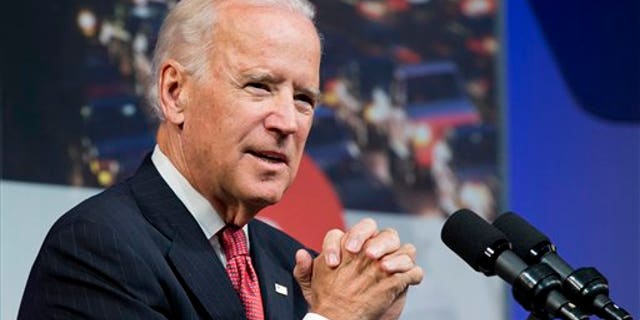 Vice President Joe Biden says he never apologized to Turkey's president for claiming last month that the country's mistakes helped foreign fighters enter Syria, contradicting what the White House has said about the incident.
Biden made waves when he said in an October speech that President Recep Tayyip Erdogan had conceded to him that Turkey mistakenly assisted foreign fighters, including Islamic State extremists, seeking to depose the Syrian regime. Erdogan demanded an apology, and other U.S. allies implicated by Biden's remarks also objected.
Biden's office and the White House Press Secretary Josh Earnest later said Biden had called Erdogan and apologized for any implication that Turkey helped extremists.
"What the vice president conveyed was an apology for -- as it relates to President Erdogan -- mischaracterizing the president's views in a private conversation," Earnest said. "And that ultimately was the reason for the call."
However, Biden said Monday he never apologized to Erdogan. He told CNN that he only told Erdogan that his comments had been misreported and clarified them.
"No, I haven't apologized," Biden said. "I never apologized to him. I know him well. I've dealt with him. I called him and said, `Look, what was reported was not accurate to what I said. Here's what I said.'"
Biden's office wouldn't comment to the Associated Press about whether it stood by its earlier statement that Biden apologized. Instead, Biden's office said there had been a "genuine misunderstanding" about Biden's speech, repeating its earlier explanation that Biden never intended to imply Turkey had helped extremists.
The vice president's office also said Biden was still looking forward to meeting with Erdogan this month.
The Associated Press contributed to this report.