Biden admits to having 'no savings account,' plans to live off taxpayers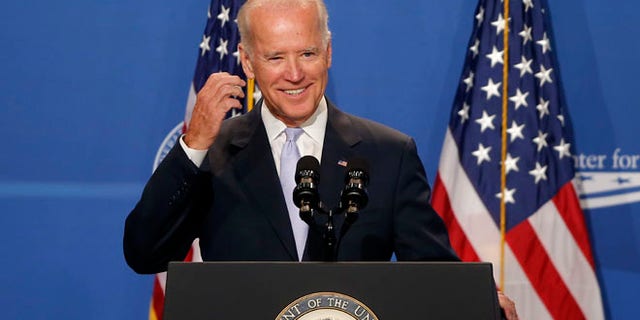 Vice President Joe Biden plans on relying solely on taxpayers to fund his retirement.
Biden declared on Monday that he had neither a savings account, nor any stocks to pay off his golden years.
"I have no savings account, but I have a great pension and a great salary," Biden told the crowd at the White House Summit on Working Families.
Biden proudly admitted that he was "the poorest member of Congress" over his four-decade career in Washington. The line garnered laughs and applause at the plush Omni Hotel in Georgetown. However, Biden's poor financial planning means that taxpayers will have to foot the bill for his retirement.
When Biden and Obama vacate the White House, they will have to make due with a $5 million "transition budget" that will cover their move out expenses, as well as Secret Service protection, according to the Congressional Research Service. Biden, however, will benefit from more than just the presidential transition budget.