Beautician killed herself after being released from hospital against expert's advice
A beautician hanged herself after "religiously" researching methods of suicide following her release from hospital despite a psychiatrist's recommendation against such move, an inquest has heard.
Monika Nos, 29, from Salford, U.K., described by her loved ones as "positive, open and happy," has reportedly been suffering from depression that led to her death in October.
She reportedly had a severe medical episode that prompted her to be admitted to hospital for psychiatric treatment. Following the months-long treatment the woman was released, though her psychiatrist advised against such a move.
NEW YORK DIETITIAN, 27, HANGS HERSELF AFTER POSTING SUICIDE NOTE; 'I'M REALLY SORRY MAMA'
Just before her death, the woman researched ways to commit suicide and sent a message to her flatmate reading, "We need to prepare for the party - I love you xxx," according to the Daily Mail.
Nos is originally from Poland but had lived in the U.K. for about 10 years. After being sectioned at a hospital in January last year, she was released about four months later so she could head back to her home country together with her mom.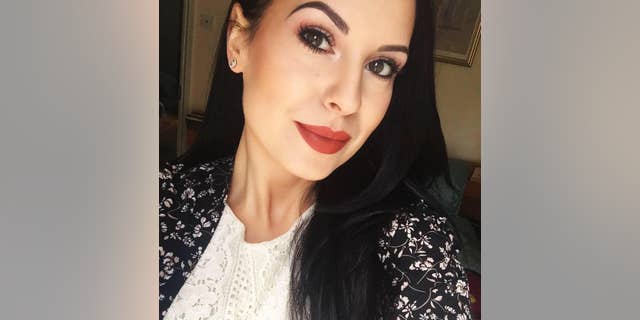 In September, she returned to the British town of Salford. A month later, she killed herself at a park near her flat.
"From September 10, she had searched suicide religiously. Monika intended on ending her life that night," Police coroners' officer Nicola Boyle told the court, the Daily Mirror reported. "She was a beautiful, stunning, funny lady."
Her cousin Claudia spoke during the hearing into her death, describing her as "a very open person and very friendly, was trusting of others and loved fashion and beauty," according to the Mail.
"I didn't see any difficulty with her but this started in January 2018 when her friend rang me to tell me that she had been sectioned. I was so surprised," she continued, adding that "She was living in some kind of illusion. I couldn't believe that this was Monika, she was so different."
MICHIGAN COMMUNITY REELING AFTER 3 TEENS COMMITTED SUICIDE IN LAST EIGHT MONTHS
Dr Daryl Britto, a consultant psychiatrist, said Nos was sanctioned after suffering an "acute psychotic episode" and that he recommended to keep treating the woman even as she begin showing some improvement in her mental health.
"When she arrived she was struggling with association of speech and thought, she was in a manic state and she was aggressively agitated. She was very unwell," he said, the newspaper reported.
But shortly after being sectioned, she reportedly appeared before a panel at a tribunal hearing that then decided to issue a "deferred discharge" and let her go home.
"I recommended that she continued to stay sectioned in the hospital but I wasn't present at the tribunal, I left instructions for my assistant and it was noted in the tribunal. I think discharge is maybe the wrong word to use as it was a transfer," Britto said. "When a patient improves, we have to inform the NHS that they are duty bound to take the patient back."
"But, under no circumstances would I have applied for Monika's discharge from the hospital. That may be something that should be noted that first time acute psychosis patients should be properly investigated and treated before they are discharged."
CLICK HERE TO GET THE FOX NEWS APP
If you or someone you know is considering suicide, please contact the National Suicide Prevention Lifeline at 1-800-273-TALK (8255).