Ballot measure on right to hunt and fish becomes political flashpoint
Voters in North Carolina will be asked this November whether or not the right to hunt, fish and harvest wildlife should be enshrined in their state's constitution.
The ballot measure, which easily passed through the Republican-controlled state Senate in June in a 44-4 vote, has become an unexpectedly divisive issue in North Carolina. Supporters argue the amendment would protect certain hunting practices, but opponents claim it's little more than a ploy to draw Republican voters to the polls.
If it passes in November, the measure would not change state hunting regulations or modify any existing provisions in state law. But it would – particularly the language protecting "the right to use traditional methods, to hunt, fish and harvest wildlife" – help ward off any legal challenges to certain hunting methods and the hunting of certain animals.
The bill's sponsors say that with North Carolina's changing demographics and a population shift to cities like Charlotte and Raleigh, they worry anti-gun and animal rights activists could impinge on the rights of hunters and fishers.
"This change creates a situation that in the future could bring conflict between those who enjoy hunting and fishing and those who don't," North Carolina state Sen. Norman Sanderson, who co-sponsored the bill to have the measure put on the ballot, told Fox News. "We don't want the rights of hunters and fishers to be infringed upon."
In a message to the state Senate Agriculture/Environment/Natural Resources Committee, John Culclasure, the coordinator of the Congressional Sportsmen's Foundation, said the amendment would act to preemptively halt restrictions like those for bear hunting in Maine and dove hunting in Michigan.
"Constitutionally safeguarding the right to hunt, fish, and harvest wildlife is critical to the future of North Carolina's outdoor heritage," Culclasure said.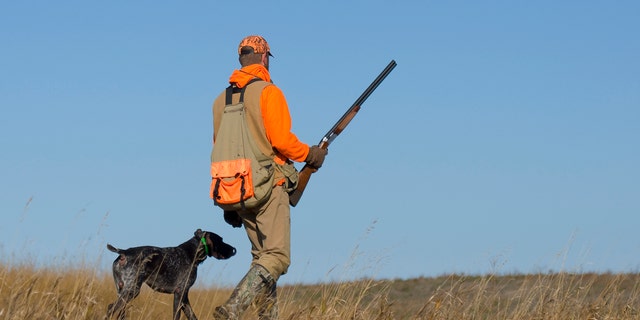 Many Democratic lawmakers in Raleigh, however, argue that there is currently no push in North Carolina to restrict any type of hunting and fishing and that the ballot measure is simply about Republicans playing politics ahead of the hard-fought midterm elections.
"There are no threats to the right to hunt and fish in North Carolina," state Sen. Floyd McKissick told Fox News. "This is just a move by Republican lawmakers to motivate their base to go the polls on Election Day because they're worried they are at risk of losing power."
McKissick pointed to three other measures slated to be on the upcoming ballot in the Tar Heel State – a voter ID requirement, an amendment on judicial seats and a measure to make the legislature responsible for appointments to state commissions – as similar attempts by Republican lawmakers to increase turnout among conservative voters.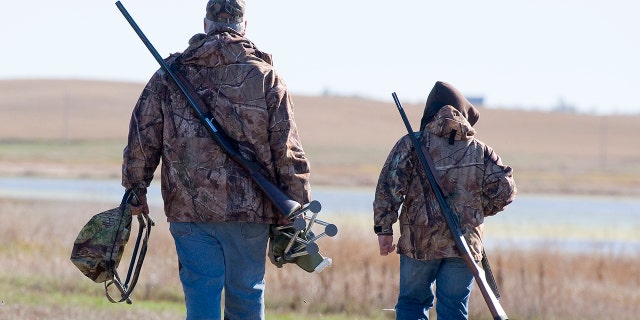 While Sanderson admitted that "anything I can do to increase voter turnout is a good thing," he brushed off the idea that this, and other ballot measures in the state, are just a way to increase Republican turnout.
"I've enjoyed hunting and fishing since I was six years old and I don't want to have that threatened," he said. "Having this in the state's constitution would mean it would need to be taken into consideration every time someone wants to take a rifle out of the hand of a hunter."