Back and Forth Continues in New York Special Election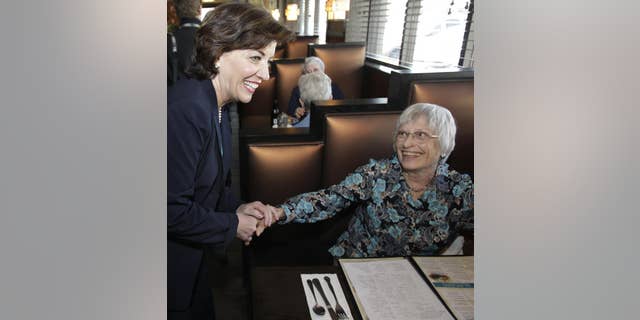 NEWYou can now listen to Fox News articles!
The race was over Tuesday night, but the post-game analysis over the special election in which Democrat Kathy Hochul won in a previously Republican district continues unabated.
Democratic Campaign Committee Chairman Steve Israel, the man tasked with winning back the majority for the party in 2012 said that the race in upstate New York greatly increases his party's odds. "I fundamentally believe that the House of Representatives is in play, and that Democrats can win a majority in November 2012."
Israel told reporters Thursday that the Hochul win would "inform our strategy, but it will not be our strategy." During the campaign, the Democratic candidate repeatedly hammered her Republican opponent, Jane Corwin, over her support for the House GOP budget plan, which proposes major changes to the Medicare health care entitlement program for the elderly.
"Voters wanted a candidate that would protect Medicare, not end Medicare," said Israel.
That message, coupled with a third party candidate who seemed to draw more from Corwin than Hochul on Election Day, sealed the win for the Democrats.
Even House Speaker John Boehner, R-Ohio, agreed in part with Israel's sentiments. "The small part of the reason we didn't win clearly had to do with Medicare," Boehner said. However, the speaker suggested that the results of the election shouldn't be overanalyzed. "Special elections are just that. They are special," Boehner added.