Bachmann Tops Romney in First Quarter Fundraising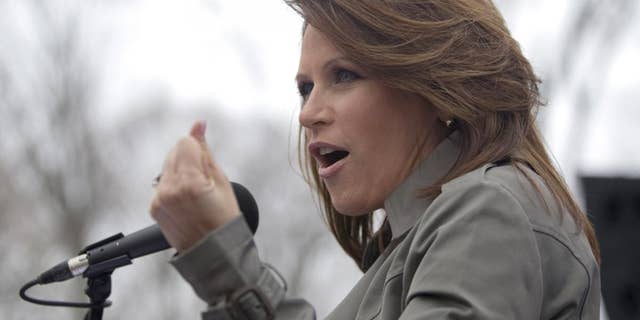 NEWYou can now listen to Fox News articles!
Rep. Michele Bachmann, R-Minn., raised a combined total of $2.2 million in the first quarter of 2011, outgaining presumed presidential contender Mitt Romney who raised $1.9 million over the same period.
Bachmann's political action committee, MichelePAC, raised $500,000 while her Congressional reelection fund took in $1.7 million. The funds raised for her Congressional reelection could be transferred to any federal campaign, including one for president.
Bachmann is a formidable fundraiser. The Washington Post recently ranked her the top fundraiser in the House during the 2009-2010 election cycle. This latest fundraising haul, coupled with her frequent visits to Iowa and New Hampshire, show she may be moving closer to a presidential run, and that she may have the financial backing to sustain a campaign.
Rep. Ron Paul, R-Texas, raised $3 million during the first quarter but the majority was raised through his Campaign for Liberty. Since it is a 501 c(4) non-profit, its funds couldn't be transferred to a potential presidential campaign.
Like Bachmann, much of Paul's fundraising comes from smaller donations made by many individuals showing that both candidates may have a grassroots fundraising advantage.
Fox News' Carl Cameron Contributed to this report.