Bachmann Can't Seek Congressional Re-Election While Bidding for President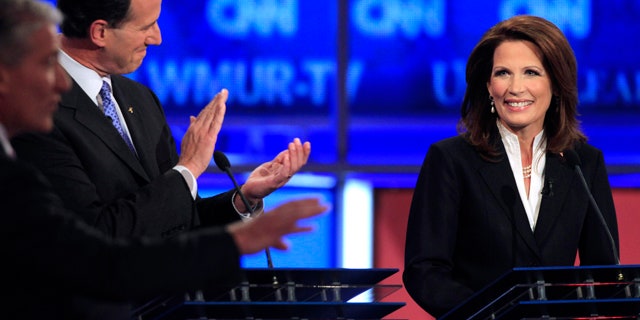 NEWYou can now listen to Fox News articles!
MINNEAPOLIS -- U.S. Rep. Michele Bachmann says she's not running for re-election in Minnesota's 6th Congressional District while she's campaigning for the Republican nomination for president.
However, state law would allow her to drop out of the presidential race and seek re-election for her current job by June 5, 2012.
That falls well after the key early presidential nominating contests in Iowa, New Hampshire, Nevada and South Carolina; but it's before the Republican National Convention in Florida in August.
A spokeswoman for the Minnesota secretary of state says state law prohibits a major party candidate from running for president and Congress on the same ballot.