Bachmann Bus Tour Rides to Iowa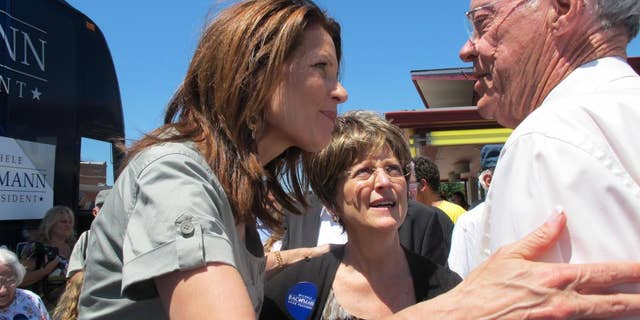 NEWYou can now listen to Fox News articles!
Minnesota Rep. Michele Bachmann returned to her birth state of Iowa Saturday, less than a week after the three-term congresswoman announced her candidacy for the 2012 GOP presidential nomination there.
Marshalltown and Des Moines, Iowa were the latest stops on Bachmann's bus tour of early primary states, which kicked off in South Carolina Tuesday. Bachmann is scheduled to spend the Independence Day holiday in her birth state before hitting New Hampshire next week.