Army Backs Off Talk of Using Marine Camouflage Pattern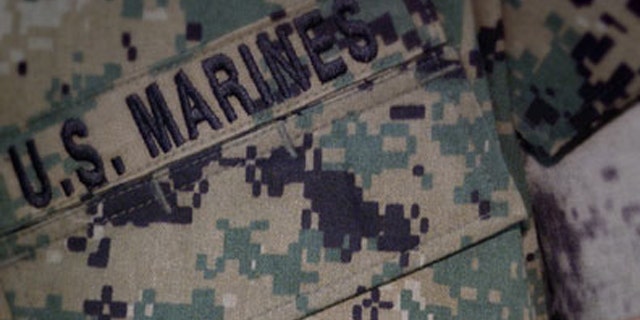 The Army claimed Tuesday that it's not looking to swipe the Marines' combat uniform, after a top official said in an interview that the branch might just use the same design over the Corps' objections.
The Army is weighing different camouflage patterns as it moves to select a new set of uniforms. The older Universal Camouflage Pattern has been criticized as ineffective, and some soldiers see the Marine Corps' MARPAT (Marine Pattern) as vastly superior.
Brig. Gen. Peter Fuller, former head of Program Executive Office Soldier which is responsible for military gear, earlier told the Army Times that the Army could remove the Corps' emblem and appropriate the uniform for Army use if it proves most effective in field tests. That's something the Marines don't want to see happen, claiming the uniform is their property and that Marines should be distinguished from other soldiers.
But a spokeswoman in Fuller's department told FoxNews.com that MARPAT is "not a leading choice for the Army's next combat uniform."
"MARPAT is not technically competing in the Army's camouflage efforts at all; it is being used as a benchmark pattern" along with a camouflage pattern used in Afghanistan and Navy patterns, spokeswoman Debi Dawson said in an email.
The Army is taking proposals until June 15, after which it plans to review its options and select a "family" of three camouflage patterns -- one for a woodland environment, one for a desert environment and one "transitional" pattern for everything else.
"The Army expects a large number of vendors to bid on the camouflage improvement effort. We look forward to seeing what solutions industry can offer and to compare the effectiveness of these new patterns to the patterns already in DoD inventory," Dawson said.
If they stay away from MARPAT, this would avoid a clash over colors with the Marines Corps. Last year, Marine Sgt. Maj. Carlton Kent said the MARPAT design is "proprietary."
"It's important those designs are reserved for Marines. We just need to make sure each of our designs is unique to each service," he said, according to the Army Times.
A study published last fall by an Army research agency showed that the MARPAT desert pattern was ranked by soldiers returning from Afghanistan as among the most effective patterns, along with one known as "MultiCam." The standard-issue UCP Army uniform was ranked toward the bottom.
Asked for comment about the review underway, a Marine Corps spokeswoman said only that the Corps "is aware that the Army is utilizing the MarPat design as a baseline -- along with the MultiCam and Navy's AOR patterns -- as it develops its next generation uniform."