Arizona county delays vote on proposed hiring ban on smokers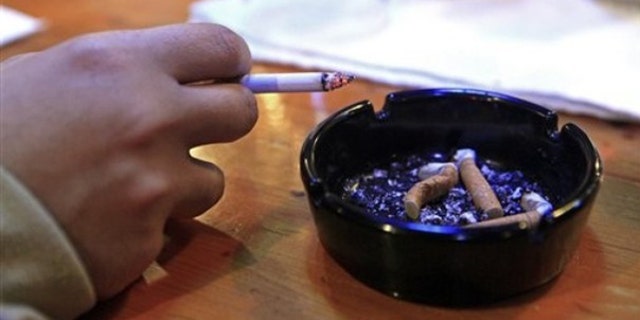 An Arizona county has delayed a vote on whether to stop hiring smokers -- a controversial proposal that would freeze thousands of residents out of a county job but potentially save the local government money.
The Pima County Board of Supervisors had been scheduled to vote on the ban Tuesday, but county Administrator Chuck Huckelberry asked to hold off until Feb. 10 to gather more information. The board granted the request.
The Pima County proposal, if ultimately approved, could mark the start of local governments testing new limits on who they hire in a bid to save money. According to projections, the no-smokers proposal would save more than $1 million annually in health care costs. But it has sharply divided residents across the state.
"That's not fair at all," Phoenix-area resident Damon Tice told Fox 10 in Phoenix. "It's a form of discrimination, especially [with] cigarettes being an addictive behavior."
Others argue smokers should cover the additional health care costs associated with smoking.
"I think it's fair," resident Samantha Provencio told the TV station. "A lot of people have so many health issues because of their bad habits."
Pima reportedly spends more than $13 million annually on health insurance costs. And the proposal, if passed, would impose a 30 percent surcharge on the roughly one-third of the county's 2,000 current employees who use tobacco.
Huckelberry also has proposed an alternative plan -- charging new hires who smoke $90 a month -- should the board vote down the proposed hiring ban, according to a memo obtained by Tucson News Now.
The amount would cover "their fair share of additional medical costs incurred as a result of choosing to smoke," the memo states.
Staffing employment expert Michael Hayes says the ban could be just the beginning of such selective hiring, as health care costs escalates and governments try to save money.
"It's going to start with smoking, then it's going to go to weight and to other factors down the road just because the cost is so out of control," Hayes said.
The Associated Press contributed to this report.