Arizona Candidate: Cut Off Power to Illegal Immigrants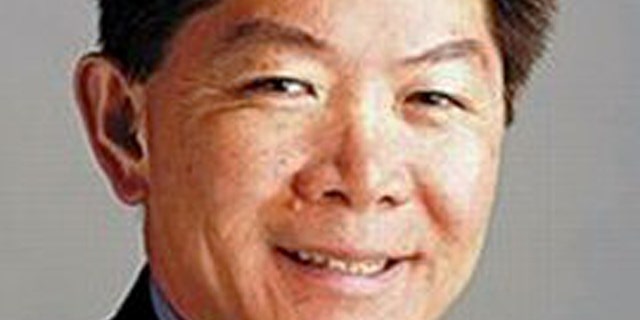 Ratcheting up the debate over immigration in his state, a candidate for the Arizona utilities commission is threatening to cut off power and gas to illegal immigrants if he's elected.
"It is not a right. It is a service," Barry Wong, candidate for the Arizona Corporation Commission, told The Arizona Republic.
The Republican candidate argues that the policy would be a cost-saving measure for consumers.
Though it would cost money for power companies to check immigration status, he said it would ultimately save money because power companies would not have to build new plants to serve the illegal immigrant community, presumably passing on that savings to consumers. His plan, if elected to the five-person commission, would be to require utilities to check immigration status.
"There is a cost ratepayers shouldn't have to bear because of the illegal immigrant population," he said, while acknowledging the idea would probably attract "criticism about human-rights violations."
Though Arizona has drawn praise and criticism alike from all corners of the country for its new law making illegal immigration a state crime, support was hard to come by for Wong's proposal.
None of the other candidates for the commission would endorse his idea. The CEO of the Arizona Chamber of Commerce and Industry also blasted Wong in a column in the Republic, accusing him of trying to "score cheap political points" while marking a "new low" in the state's immigration debate.
"To deny someone access to electricity based on his or her immigration status is not only a wrongheaded policy proposal, it's just cruel," Glenn Hamer wrote, calling the candidate's economic argument "absurd."
Wong, who was born in the United States, is the son of Chinese immigrants. He previously served in the Arizona House of Representatives.
It's not the first time the issue of Arizona's power supply has come up in the immigration debate.
After the Los Angeles government decided to boycott Arizona in May over its law, Corporation Commissioner Gary Pierce wrote a letter to Los Angeles Mayor Antonio Villaraigosa threatening to cut off power to the city. Los Angeles and Arizona officials later acknowledged that the state could not unilaterally sever those power contracts.