Argentine prosecutor, found dead, reportedly said Rouhani involved in bombing decision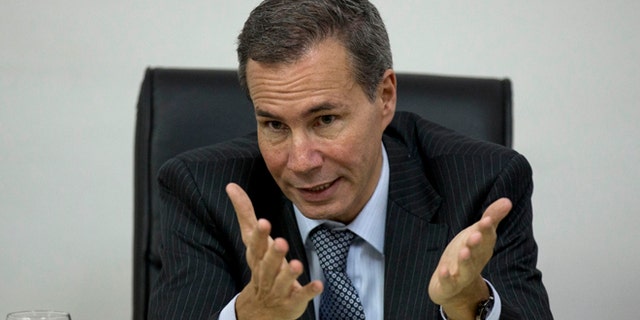 NEWYou can now listen to Fox News articles!
An Argentine prosecutor who died mysteriously last week had evidence tying Iranian President Hassan Rouhani to the 1994 bombing of a Jewish community center in Buenos Aires, a link first reported by the Washington Free Beacon in 2013.
The Free Beacon reported that Rouhani was part of the secretive Iranian government committee that approved the AMIA bombing, according to witness testimony included in a 500-page indictment written by the late Argentine prosecutor Alberto Nisman, who was appointed to investigate the attack.
The bombing, which killed 85 and injured hundreds, is believed to have been authorized by Iran and carried out by its terror proxy Hezbollah. Nisman's indictment implicated numerous high-profile Iranian officials in the attack and prompted Interpol to issue "red notices" for their arrests.
Nisman, who was found shot in the head in his apartment just hours before he was scheduled to provide testimony against Argentine President Cristina Kirchner last Monday, denied the Free Beacon story in 2013 and suggested that Rouhani played no role in the attack.
"There is no evidence, according to the AMIA case file, of the involvement of Hassan Rouhani in any terrorist attack," Nisman told the Times of Israel in response to the article.
However, Nisman said privately he had evidence that Rouhani was involved in the decision to authorize the bombing, according to Miami Herald reporter Andres Oppenheimer.
Nisman told Oppenheimer that Rouhani was on the committee that green-lighted the attack. "Nobody is pointing out that Rouhani participated in the decision of the AMIA attack," wrote Nisman in a July 2013 email.
"In several telephone conversations and email exchanges I had with Nisman over the past three years, the prosecutor told me that Rouhani was among the top Iranian officials who had 'participated in the decision' to bomb the AMIA Jewish community center in Buenos Aires," Oppenheimer wrote after Nisman's death.
Click for more from The Washington Free Beacon.