Angle Won't Run in Nevada Special Election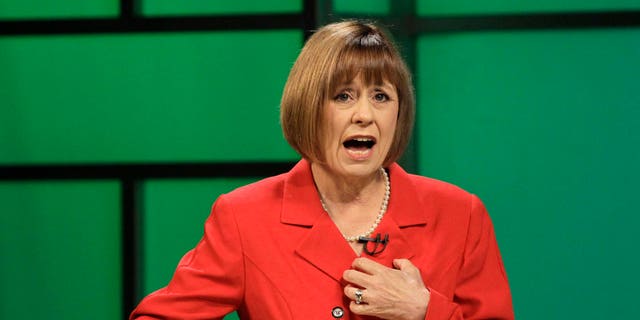 NEWYou can now listen to Fox News articles!
Carson City – Tea party-backed Sharron Angle took herself out of the running Wednesday for Nevada's U.S. House special election, calling a recent court ruling on how candidates will be chosen an "illegitimate process" that disenfranchises voters.
In a statement Wednesday, Angle said the judge's ruling that the central committees for Nevada's major political parties must pick their candidate for the Sept. 13 ballot makes a mockery of free elections. Although that ruling is under appeal, a decision by the Nevada Supreme Court isn't expected until late June.
"Clearly, no solution that the Supreme Court can make will correct the injury to free and open elections caused by ambiguous laws and subsequent lawsuits," Angle said.
A former state assemblywoman, Angle overcome a crowded Republican field last year in Nevada's U.S. Senate race, but lost to Democratic Majority Leader Harry Reid, a prime target of the GOP.
Angle previously said she would seek the seat being vacated by U.S. Rep. Dean Heller in the largely rural, GOP-leaning district. Heller, a Republican, recently replaced John Ensign in the U.S. Senate after Ensign resigned amid an ethics inquiry.
Angle's statement was vague on her future plans, but said she hasn't ruled out a future run for office. It did not say if she would still run for the seat in 2012.
Nevada has never held a special election to fill a House seat, and election laws are unclear.
Secretary of State Ross Miller said the election would be a free-for-all -- no primary, no filling fees -- with the person receiving the most votes winning the post in Congress. But the state GOP sued, arguing political parties should be allowed to nominate their candidate. Without a primary, Republican lawyers argued the nominating process should be left to party central committees.
The Democratic Party sided with Miller. Last week, a state judge ruled Miller's interpretation of how the election should be conducted was "unreasonable and absurd." Miller and Democrats filed a notice of appeal Tuesday.
A crowded ballot could have benefited Angle, as it did in last year's Senate primary, because she has a loyal conservative base and a strong grass roots following. It also could have helped Democrats take the seat for the first time, if they were able to rally around a central contender and Republican voters split.