Andrew Gillum got 'Hamilton' tickets from undercover FBI agent, records show
Andrew Gillum, the Democratic candidate for Florida governor, accepted tickets to the Broadway musical "Hamilton" from an undercover FBI agent in the summer of 2016, according to documents made public Tuesday as part of an investigation by the state's ethics commission.
The records include text messages between Gillum, the mayor of Tallahassee, and former lobbyist Adam Corey. An attorney for Corey turned over the documents to the ethics panel in response to a subpoena. The commission has been investigating a complaint brought against Gillum related to trips he took to Costa Rica and New York City. Gillum has asserted that he paid for all expenses related to both trips.
The Tampa Bay Times newspaper first reported the content of the records. Fox News obtained the records late Tuesday from Corey's attorney, Christopher Kise.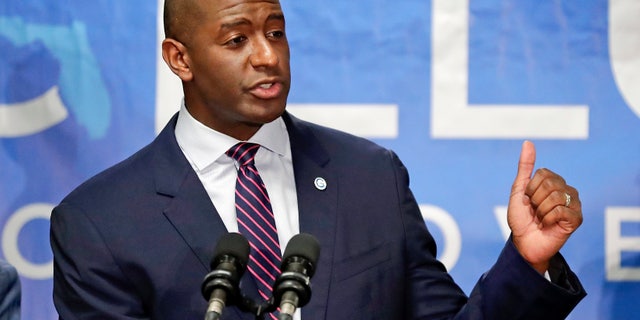 On Aug. 10, 2016, Corey texted Gillum: "Mike Miller and the crew have tickets for us for Hamilton tonight at 8 p.m." Gillum responded: "Awesome news about Hamilton."
In fact, "Mike Miller" was an undercover FBI agent posing as a developer as part of an ongoing investigation into Tallahassee's government.
The Tampa Bay Times reports that Corey's text contradicts a statement put out by Gillum's campaign last month, which said that Corey had given Gillum's brother Marcus the "Hamilton" ticket in exchange for a ticket to an unidentified concert. Gillum stuck to that story in a Facebook Live video posted Tuesday evening.
"These messages only confirm what we have said all along," Gillum claimed. "We did go to see Hamilton. I did get my ticket for Hamilton from my brother. At the time we believed that they were reserved by friends of Adam's, Mike Miller. And when I got there after work, got my ticket, we went in and saw it, assumed my brother paid for it, and so far as I know, that was the deal." Gillum did not say whether he knew "Miller" was an undercover agent at the time of the trip.
OCTOBER SURPRISE? 5 THINGS THAT COULD ROCK THE MIDTERMS
Contrary to the campaign's claims, messages between Corey and "Mike Miller Real Estate" indicate "Miller" obtained tickets for the musical as a backup plan after inclement weather threatened to postpone a New York Mets game the group was planning to attend that evening.
"Looks like weather might not be great tomorrow," "Miller" texted Corey on Aug. 9. "Maybe a show instead? Have you seen Hamilton?"
"That would be epic!!!!!" Corey answered. "Yes, let's do it."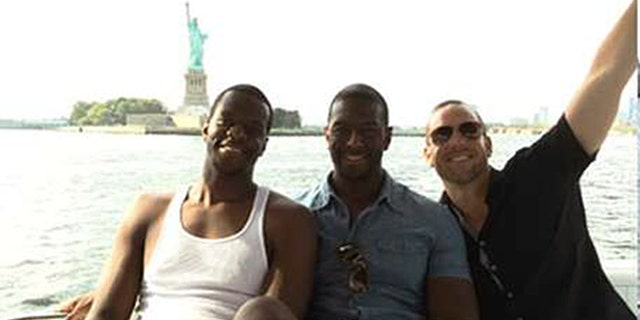 Other messages indicate the undercover agent booked rooms at a Financial District hotel for Corey and the Gillum brothers and also arranged a private yacht trip around Manhattan Island.
"I have the boat lined up for the trip in August," "Miller" texted Corey on July 12, 2016. "I will get all the rooms booked."
"Awesome," Corey answered. "Thanks for arranging everything. Let me know if I can help on anything."
"Miller" also offered to book flights for Andrew and Marcus Gillum, only for Corey to respond: "AG already scheduled his flights since he is coming from another event in NYC already."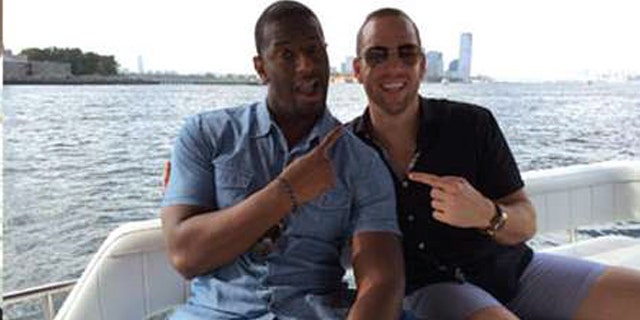 However, Gillum appears to have spent the night of Aug. 10 at a Millenium Hilton room booked by "Miller" after the mayor previously told Corey that "I won't need a room."
"I was mistaken," Gillum texted Corey shortly after 5 p.m. that evening. "I think I will need a room tomorrow night."
"Ok," Corey answered. "I got you."
TRUMP SAYS DESANTIS WON FLORIDA DEBATE
A FBI spokesperson declined to confirm or deny the existence of any investigation into Tallahassee's government.
In a statement, Kise said the records show that Corey committed "no criminal activity."
"Mr. Corey seeks, as he has sought in the past, to remove himself from the center of rampant and untoward speculation," Kise added. "Hopefully, disclosure of the actual facts will now permit him to do so, and to move forward with his life and career."
Polls have shown Gillum holding a slight lead in the gubernatorial race against Republican Rep. Ron DeSantis, who directly asked Gillum if he paid for the "Hamilton" tickets in a debate between the two men on Sunday.
Gillum declined to answer the question directly, saying: "First of all, I am a grown man. My wife and I take vacations and we pay for our own vacations … I don't take free trips from anybody. I'm a hard-working person, I know that may not fit your description of what you think people like me do, but I've worked hard for everything that I've gotten in my life."
The Democratic candidate echoed that line on Tuesday, accusing his opponents of trying "to use my candidacy as a way to reinforce, frankly, stereotypes about black men."