Alaska Government Calls Special Legislative Session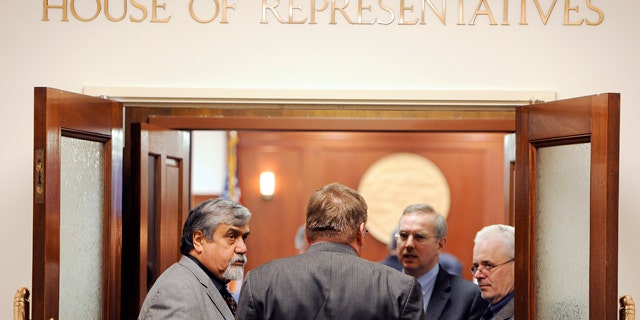 NEWYou can now listen to Fox News articles!
JUNEAU, Alaska -- Alaska Gov. Sean Parnell has called a special legislative session as the House and Senate remained at odds over state spending plans.
Sunday marked the 90th day of the regular legislative session. Ninety days is the limit set out in law following a voter initiative. But the constitution let the Legislature meet for 121 days. Given that the Legislature hasn't resolved major issues -- including state spending plans for this year and next -- the Senate had been prepared to keep working.
But Sen. Lyman Hoffman said the House wouldn't meet to settle an operating budget. And the House complained the Senate wouldn't send it a capital budget to work on amid a dispute over language in the bill.
Both asked Parnell to intervene.