Ag Department Looks to Cap Calories in School Meals, Impose New Standards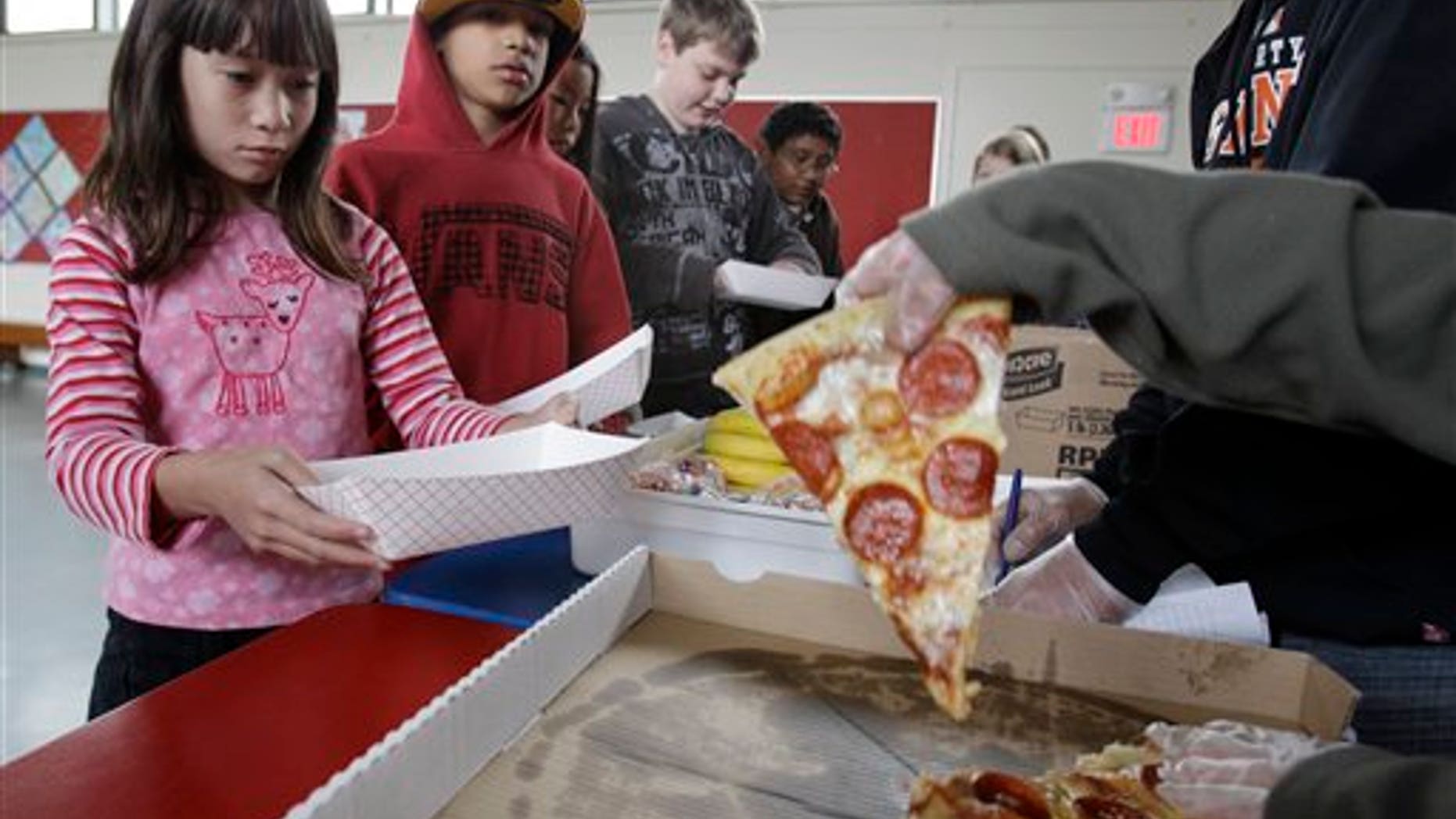 Instead of burritos, serve jicama. Instead of hot dogs, serve whole wheat spaghetti. Instead of tater tots, serve baked sweet potato fries.
Those are just a few of the recommendations the U.S. Department of Agriculture made Thursday as it unveiled a new set of regulations for school meals, taking the first step toward implementing a sweeping child nutrition bill signed into law last month.
The proposed rules would set a host of new standards for federally subsidized lunches and breakfasts, requiring more whole grains and far less salt, bringing more fruits and vegetables into the cafeteria and for the first time putting a cap on the caloric content in school food.
Agriculture Secretary Tom Vilsack described the move as a nutritional, financial and national security imperative. He argued that children are becoming so obese they are not only at higher risk of disease, they are increasingly unfit for military service.
"We can have an impact and we can have a positive impact," Vilsack said, calling for the federal government to work closely with local schools to develop better meals. "If we don't, we risk some serious consequences. ... It's an issue that needs to be addressed."
The federal government is sure to run up against concerns about the cost of implementing the new rules. Unhealthy food is often cheaper and easier to cook than healthy food. At the same time, Vilsack reminded the public of the long-term medical costs associated with obesity, which is linked to everything from high blood pressure to Type 2 diabetes.
The National School Boards Association had earlier criticized the child nutrition law for giving the agriculture secretary the ability to regulate food sold outside the standard meal program.
Lucy Gettman, director of federal programs for the school boards association, said in a statement Thursday that her group was "reviewing the draft carefully" for the USDA's latest regulations.
The USDA proposal would encourage schools to provide at least one additional cup of vegetables daily for students, as well as more fruit, particularly during breakfast. It would require a reduction in sodium content, as well as saturated fat and trans fats. It would call for schools to offer only skim or low-fat milk and to ensure whole grain foods compose half of their grain offerings.
For the first time, the rules would set a calorie cap for any given lunch or breakfast. The caloric content in lunches would have to be between 550 and 650 calories for kindergarten through grade 5; 600 and 700 for grades 6 to 8; and 750 and 850 for high schoolers. The calorie caps for breakfast would be lower.
The regulations would affect school meal programs for low-income children -- programs covering about 32 million students. It's the first time the standards have been tightened in 15 years.
In a conference call Thursday, Vilsack said the new rules could have a big impact on children's nutrition, particularly for the nearly one-third of U.S. children who are obese or at risk of becoming obese. Vilsack said students consume between one-third and half of their daily caloric intake in school.
As for local concerns that the program could be costly or difficult to implement, Vilsack said the recently enacted law will provided hundreds of millions of dollars every year in incentives to compliant schools. He encouraged schools to find creative ways to cut costs -- for instance, by pooling together with a local hospital to purchase ingredients in bulk at a reduced price -- and said the government would be publishing a list of recipes for inexpensive healthy food.
The USDA will take comment from the public until April 13. Anyone who wants to comment on the rules can visit www.regulations.gov.